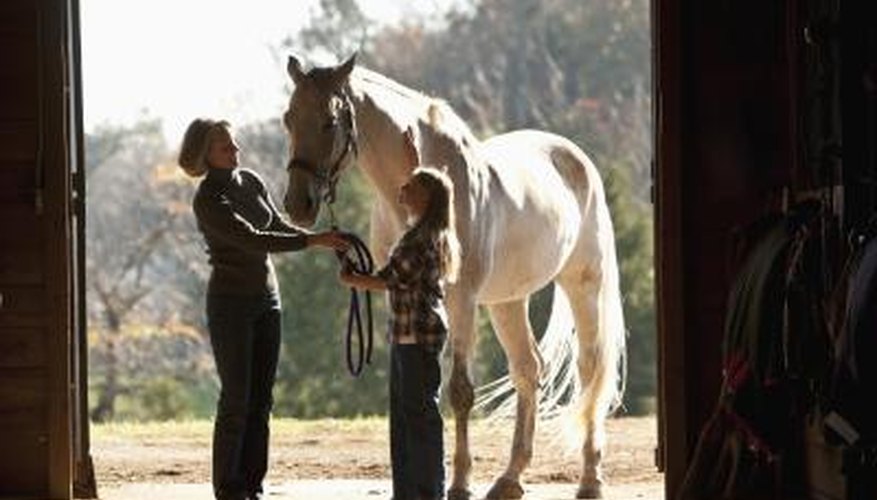 Rather than hiring somebody to design your barn for you, you can create your own plan for free online. The browser-based barn-design tool offered by the FBi Buildings website allows you to place and position walls, add doors and windows, and even add images of machinery and livestock to ensure that you have enough room for them all.
Step 1
Go to the FBiPlanner 2.0 website, a link to which is located in the resources section of this article, and click the logo halfway down the page. Wait for the application to load. This can take up to a minute, depending on the speed of your computer.
Step 2
Choose an example building from the list to use as a base for your design or create your own from scratch by clicking the appropriate button. Enter your barn's dimensions and type before proceeding.
Step 3
Click on a wall to open the editing dialog. Use the options listed here to change the wall's thickness or height, create an opening or split the wall. Click and drag on the walls of the barn plan to move them. Click and drag on a corner piece to move it. Right-click on a corner or press the Delete button on a selected wall or corner to remove it.
Step 4
Select the wall tool from the toolbar. Click and move the mouse and click again to choose the starting and ending points of your wall, pressing Esc when finished. Click and drag to create four walls at a time.
Step 5
Choose a category from the combo box at the top of the symbol database on the left of the screen. Select "structural" to see doors, windows and other elements, which you can click or drag to add to your barn plan. Farm animals are found, oddly enough, on the "hobby" page, while tractors and other equipment are, more logically, found on the page labeled "machinery." Click on a symbol you've added to your plan to rotate, resize or delete it.
Step 6
Use the buttons on the menu bar to save, print or export your plan as an image.