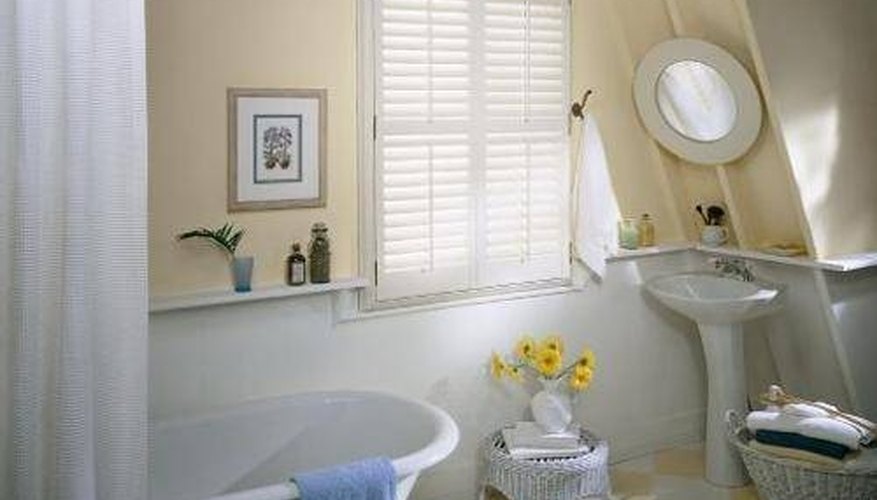 Unlike wood shutters, they won't crack or peel. And cleaning them is simple and quick.
Wash vinyl shutters with warm soapy water and a clean sponge or soft cloth. You can leave the shutters on the window or take them down and clean them over a sink or bath tub.
Use a hose for outside shutters. Again, you can spray them while they are on the house or remove them and lay them on the lawn. Be careful not to use too much pressure, which could damage them.
Let the shutters air-dry. You can use a soft towel to help the process along, but you probably won't be able to reach all of the little spaces.
Things You Will Need

Warm water
Liquid soap
Soft cloth or sponge