How to Install Wallpaper Murals
Wall murals are a great way to create life-size art on your wall. They can make an area feel larger and bring new life into your home. Hanging wallpaper murals might seem like a tough job, but it is not that much different from hanging regular wallpaper--with a few exceptions. This article gives instructions for a multipanel mural. However, the instructions can also be applied to single-panel murals.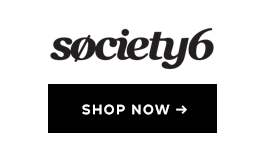 Start with smooth, clean, dry walls. Make sure any holes or cracks have been patched. Remove any old wallpaper on the walls. Sand any oil-based paints that cover the walls. Don't forget to remove any pictures, light fixtures and switch plates.

Lay out your mural on the floor in front of the wall. Check for any blemishes on the mural. You should also decide where you want it positioned, if it does not cover the entire wall. There is overlap between some panels; make sure you consider that when planning your layout.

Using your level, mark where you want your mural to start on the wall. Then, measure the width of one panel, and mark on the wall where the first strip should end. Use a level to mark a straight line down your wall at both marks. These lines will help ensure that your first panel is straight. This is crucial when hanging a multipanel mural.

Lay your first panel, backside up, on a flat surface. Apply the wallpaper paste to the back of the mural using a foam roller or pasting brush. Apply the paste evenly without soaking the paper, making sure the edges are covered. Some murals require applying an activator to the back of the mural rather than applying paste. This activator should be included with the mural. Do not fold the mural as you would wallpaper unless the instructions included with the mural tell you to. Most murals should not be folded.

Place the mural on the walls, taking great care that it is within your lines. Double-check it with your level. Use a damp sponge or smoothing brush to lightly smooth out any bubbles or wrinkles. Work from the top down. Avoid applying too much pressure to the mural.

Wipe the first panel with a clean, damp sponge to remove any paste that may have gotten on the mural.

Repeat Steps 4 and 5 with the second panel of your mural and any additional panels. Over lap the edges according to the directions. Some murals require only a 1-mm overlap, while others require a 2-inch overlap. Make sure the pattern matches.

Double cut through the overlapped seams. Double cutting is done by using a blade and level to cut through both panels of the mural at the overlap. Then, use a seam roller to smooth out the butted seams. Again, do not use too much pressure. If you are not comfortable with double cutting, you can apply a vinyl-to-vinyl wallpaper adhesive to the overlapped seam to keep it down.

Trim any excess at the ceiling and baseboard using a level or ruler. You might want to let your mural dry for 2 hours before taking this step.
Things You Will Need
Mural Medium to heavyweight wallpaper adhesive or activator (depending on mural) Smoothing brush Ruler Level Utility knife Tape measure Pasting brush or 4-inch foam roller Drop cloth Several damp sponges Plumb line Pencil Seam roller
Warning
Don't fold your mural unless instructions included with it say to. Never saturate your mural with paste. Don't pretrim your mural.