How to Make Pull Down Curtains
If you want a window treatment that offers you privacy and protection but that can also nearly disappear from view, make a pull-down curtain. By using a shade roller and replacing the vinyl shade on it with fabric, you can make a curtain that rolls up out of sight and allows you to look out your window without obstruction. Decorative trim sewn onto the bottom of the curtain hangs down slightly to act as a valance when the curtain is rolled up.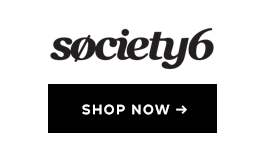 Measure the window and purchase a cut-to-size vinyl shade. Follow the instructions included with the shade or see the Resources section for detailed instructions on cutting and installing roller shades.

On the roller, use a pencil to draw a line along the edge of the shade that is attached to the roller. Draw arrows to show the direction that the vinyl is rolled. When you replace the vinyl with your curtain fabric, the fabric should be placed in the same manner. Remove the vinyl shade from the roller.

Cut a piece of fabric that is twice as wide as the desired finished width of the curtain plus 1 inch and as long as the desired length of the curtain plus 10 inches. Cut a piece of iron-on interfacing that is as wide as the finished width of the window and the same length as the measurement taken in the previous step.

Iron the interfacing to the wrong side of the fabric, laying the edge of the interfacing 1/2 inch away from the edge of the fabric. The other edge of the interfacing should lie directly in the center of the fabric.

Fold the fabric in half lengthwise with wrong sides together. Using a 1/2-inch seam, sew the long edge and one short edge. You now have something that looks like a long, narrow pillowcase. Turn the fabric right side out. Press, then topstitch along all sides.

Turn the bottom (short, finished end) of the curtain up 2 inches. Stitch close to the upper edge. This creates a casing for the wooden or plastic slat from the vinyl shade. Lay the decorative trim on the bottom edge of the curtain. Stitch in place. Slip the slat into the casing.

Staple the top of the curtain fabric to the roller shade, inserting staples every 1 inch.
Things You Will Need
Vinyl shade
Pencil
Tape measure
Lightweight woven fabric
Iron-on interfacing
Iron
Scissors
Staple gun and staples
Decorative trim