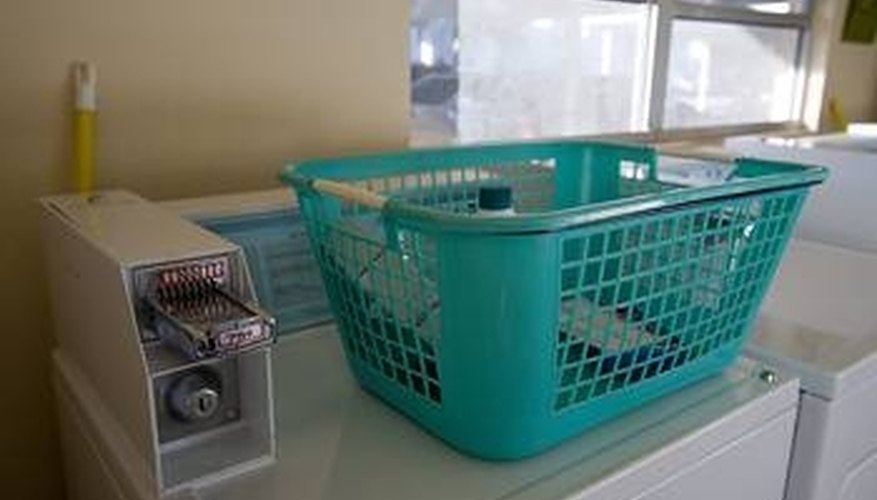 The decision to purchase shouldn't be made out of frustration or desperation. Taking the time to review your needs, determine your budget and review consumer ratings will help you make a better purchase when you finally buy a new washer or dryer. Knowing what to look for in these machines will also help make the process easier.
Evaluate loading options. Newer, front-load washers are great, but they're also expensive. If you wash tons of laundry each week, however, spending a little extra now may help you in the long run as front-load machines are more efficient and spin out more water, which will reduce drying time. If you don't do too much laundry a top-load machine is fine, but buying a machine that is more than two years old is not advisable.
Experience the vibrations. Turn on the machines and see how loud it is, then consider where the machines will live in your house. If your laundry room is near a living area, you may want to pay extra for a higher-end, quieter machine. However, if you do your laundry in the garage or basement, you might not care how loud the machines are; thus, you can save money by not investing in a murmuring machine.
Match the machines' key features with your clothes-cleaning needs. Determine the capacity of washer and dryer you'll need before you begin looking. The more clothes you wash at once the larger the machine; small capacity washers hold 4 to 8 lbs of clothes, medium washers hold 8 to 10 lbs and large washers hold 10 to 12 lbs. Look at the wash cycles. Consider your typical wash routine. If you don't use prewash or extra spin cycles, opt for a less expensive machine. The same goes for your dryer. If you hang-dry your delicates anyway, don't fret too much if the dryer is known to run hot. But it you often find yourself in a rush to get something dry, look for a dryer with an "Express Dry" feature.
Seek low Energy Star ratings. A lower rating indicates a more efficient machine. Better energy efficiency will save you money in the long run, especially if you do a lot of laundry. However, you may want to look at consumer reviews for the washer's spin cycle, if people complain the clothes come out sopping wet, you may want to opt for another model, as the wetter clothes are going into the dryer the longer they'll take to dry and the more energy they'll require.
Evaluate warranties and store policy. Most washers and dryers are guaranteed by the manufacturer for the first year; parts are often guaranteed for several subsequent years. Again, turn to consumer reviews. If the model you want is newer, look at reviews of washers and dryers by the same maker. Ask if the store offers a 90 day return policy, in case you simply don't like it once you get it home.
Tip
Expensive machines may offer way more features than you need. Stick to basics and brands that have been around a while.