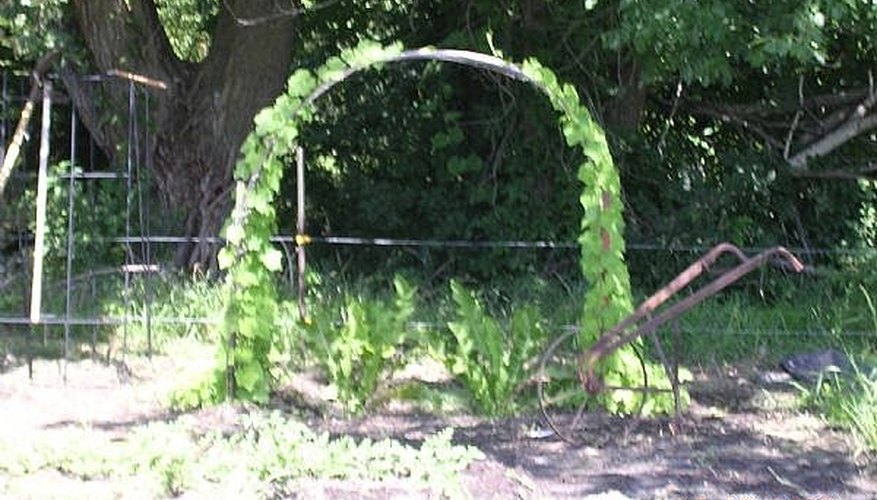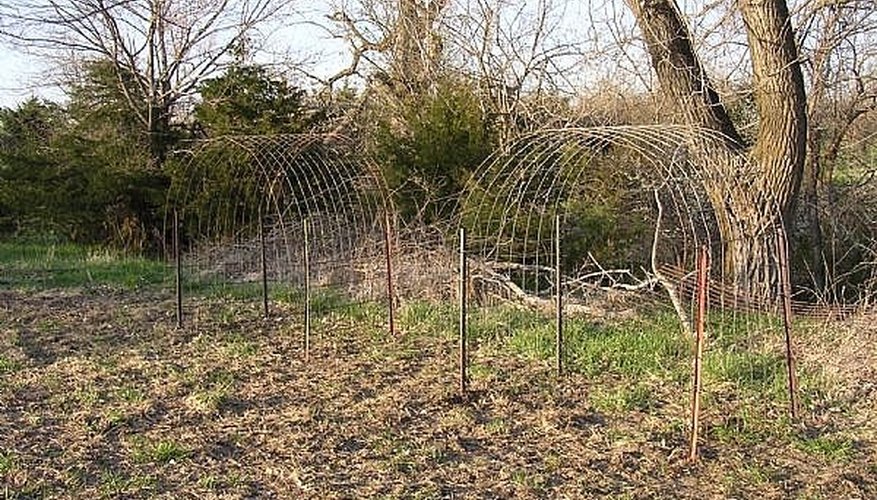 Cattle panels are 52 inches wide. Square up an area that is 52 inches wide and 6 feet across. The 6 feet will be the distance under the arbor.
Set the 4 t-posts by pounding into the ground leaving 32 to 48 inches above ground. Two posts will be 48 inches apart and 6 feet from the second pair of posts.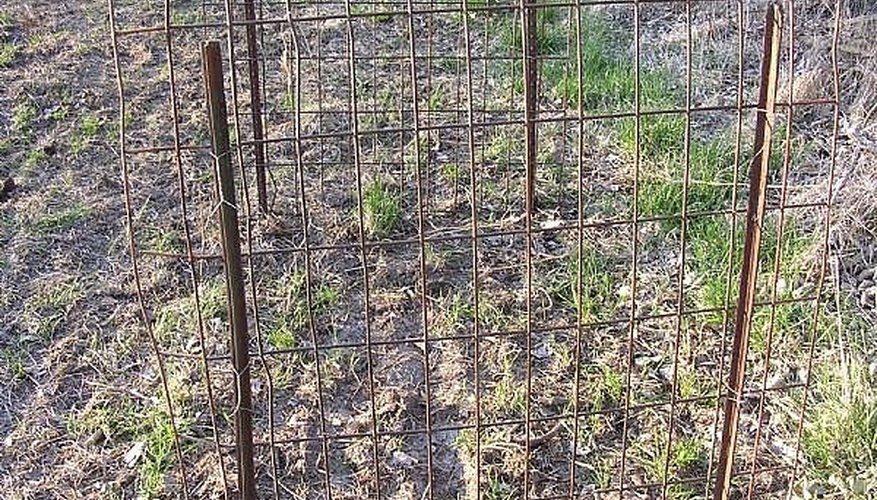 Arch the cattle panel between the two pair of t-posts.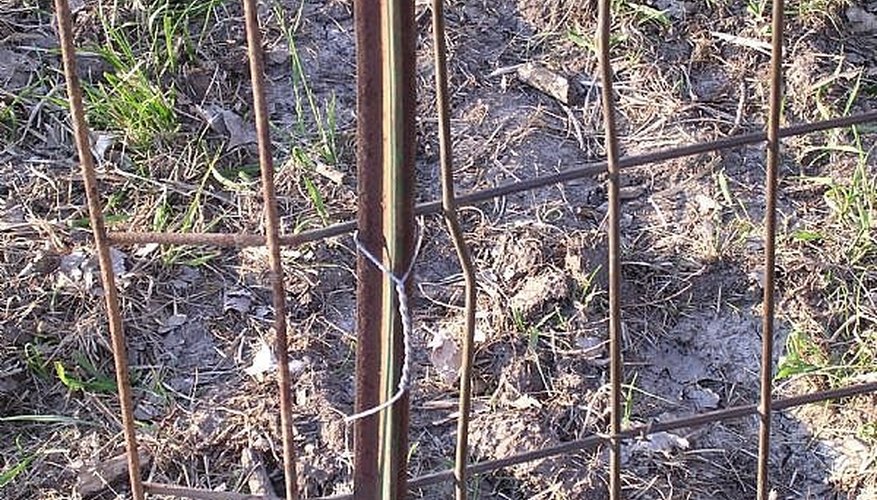 Start at the bottom. Wrap one strand of wire around the panel and post and twist tie until the panel is snug to the post. Wire the panel every 8 to 12 inches up the post. Go to the other side and wire the panel to these to posts as well.
Till the ground under on each side of the arbor. Plant a grape vine on each side or plant your favorite vining vegetables on each side of the arbor and watch the arbor become covered.
Things You Will Need

Steel T-Posts (fence posts from farm & home store)
Cattle Panel
Galvanized wire