This gather style creates a thick curtain that insulates well, yet isn't quite as formal as some other pleat styles. Curtains are sometimes complicated to make, and if the drapery is being lined, dealing with large fabric sections and excessive weight can be difficult. .
Step 1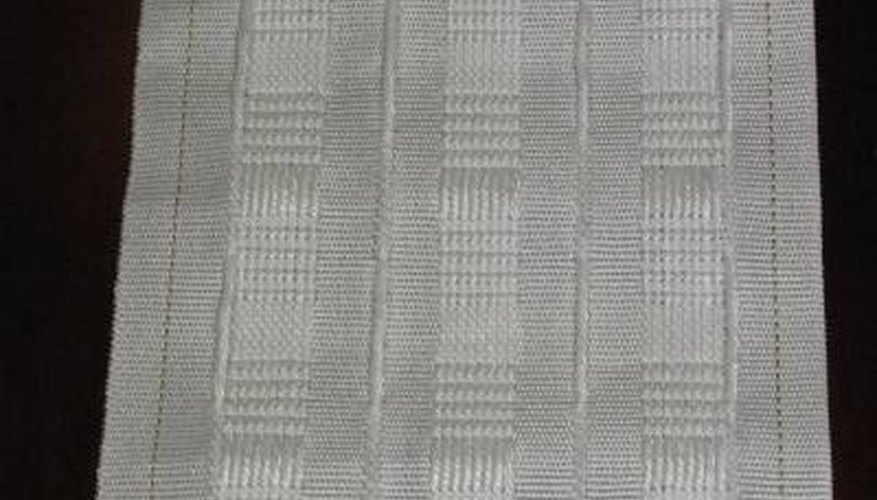 Use a fabric calculating guide for curtains to determine the amount of fabric to use for the window size. Include shrinkage in the calculations. Purchase pencil-pleat header tape that is the full width of each curtain panel. Purchase and launder the fabrics of choice. Iron the fabrics to prepare for making curtains.
Step 2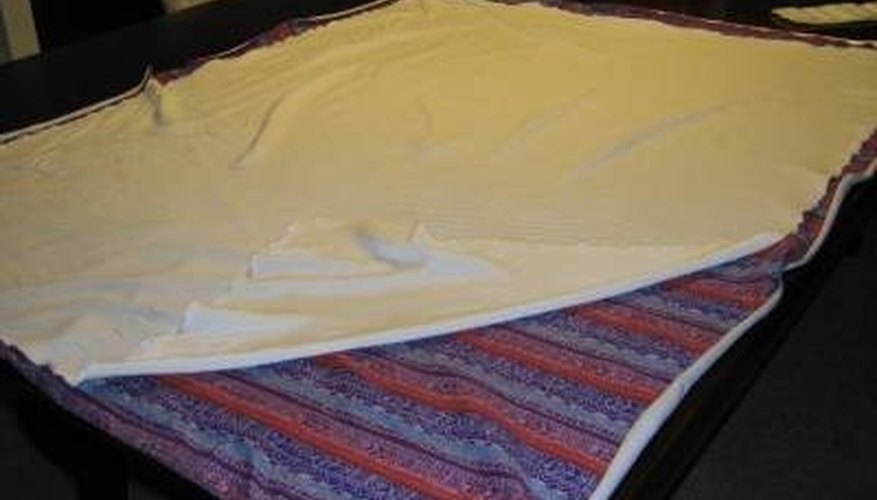 Cut the width of the lining four inches less than the width of the curtain material. Place the lining fabric on top of the curtain fabric with the right sides together. Sew a half-inch seam on each side, stopping 10 inches from the bottom. This will form a tube. Reverse the fabric and iron the seams.
Step 3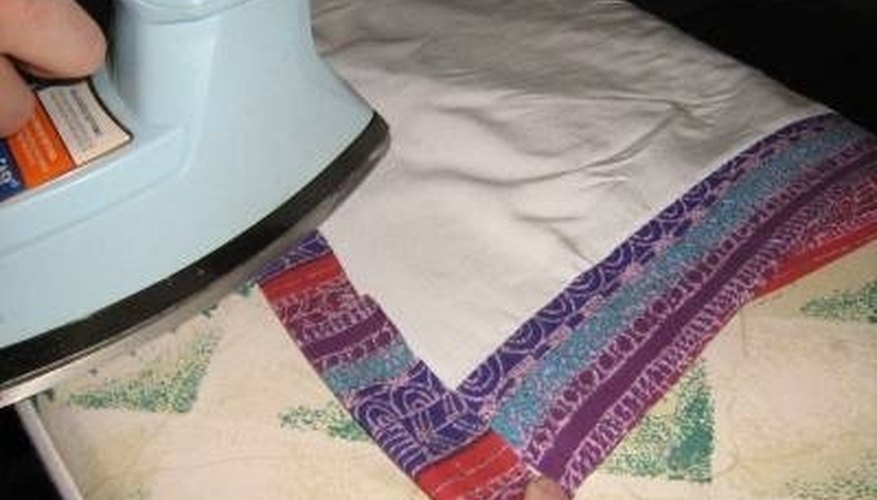 Fold and iron one inch of the top edge of the curtain, then fold and iron another five inches.
Step 4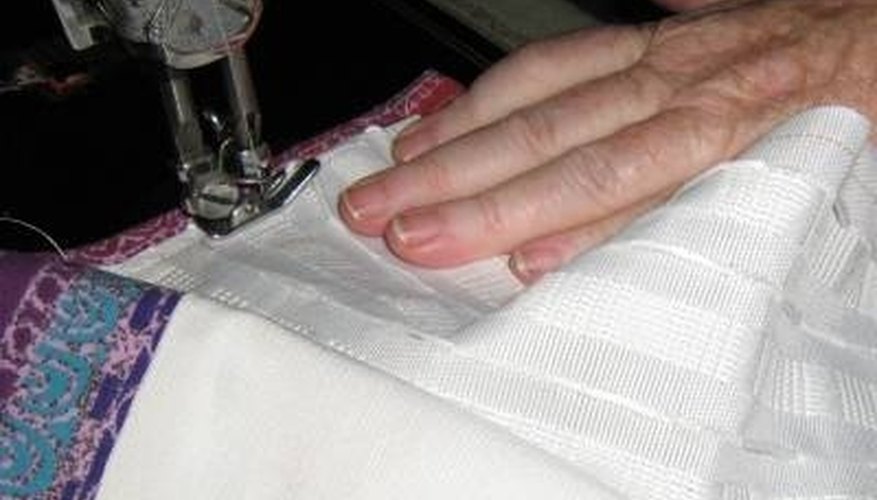 Pin the pencil-pleat heading tape to the five-inch folded section allowing at least one-half inch from the top edge. Fold the end of the pencil-pleat heading tape under and sew the side of the tape to the curtain.
Step 5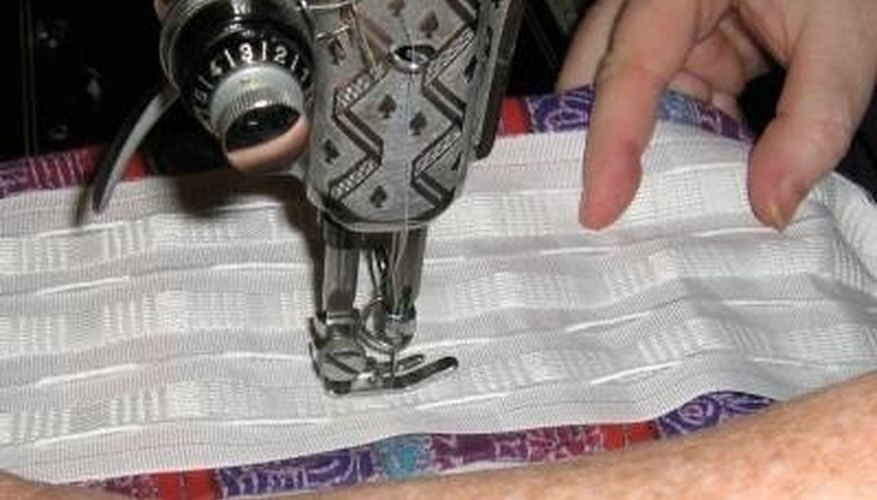 Sew along the length of the pencil-pleat heading tape across the top length and bottom length and in between each string. Always sew going in the same direction to prevent puckering of the fabrics.
Step 6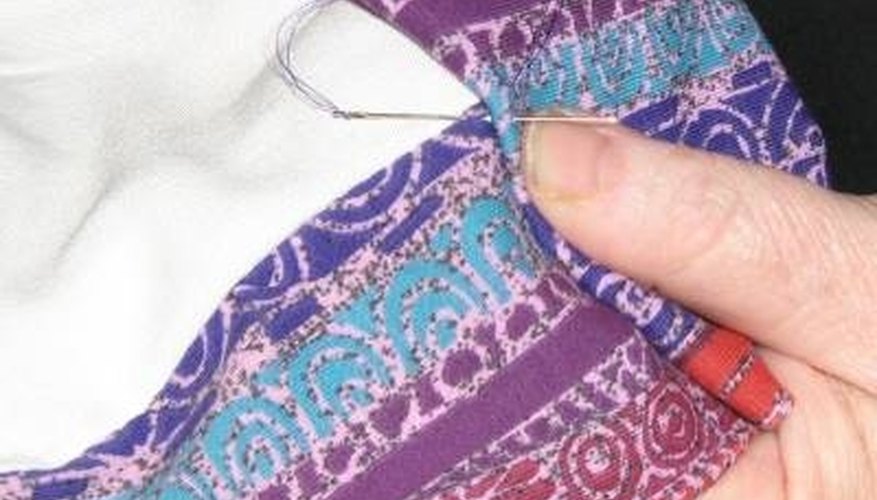 Fit the curtain to the drapery rod to finalize length. Pin the curtain hem. Blind-stitch hem the curtain to the correct length. Blind-stitch hem the lining separate from the curtain fabric approximately one inch shorter than the curtain's finished length. Close the edges with a slip stitch. Iron as necessary.
Step 7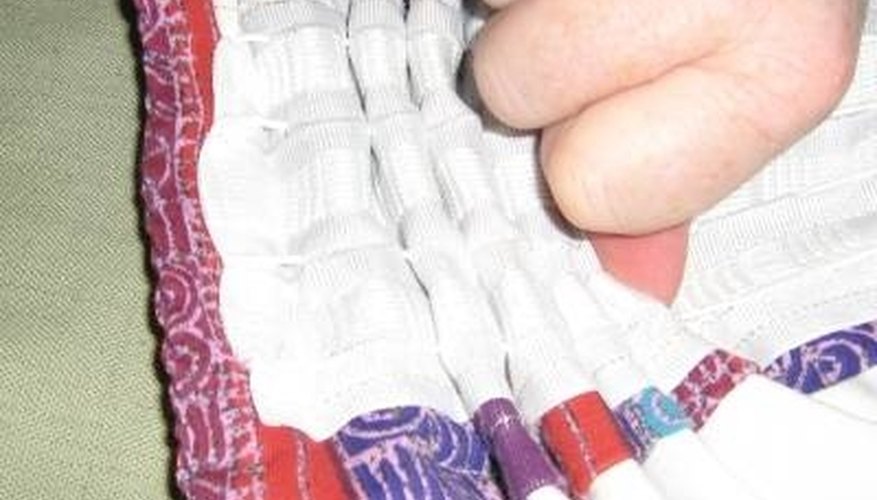 Pull the pencil-pleat cords after making sure that the cords on the edge of the fabric are knotted and well-fixed. Gather up the heading tape and tuck the fabric with your fingers.
Step 8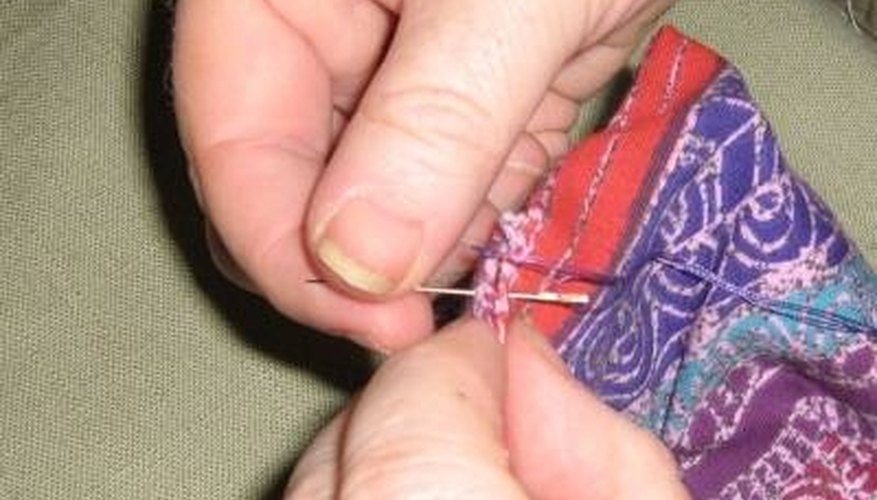 Check the curtain width to make certain the panel covers half the window plus a few inches extra. Ease the gather till the right width is achieved. Secure the loose cords by knotting and sewing them into place. Trim off the excess cord.
Things You Will Need

Fabric Calculating Guide for Curtains
Pencil-Pleat Heading Tape
Curtain Fabric
Lining Fabric
Laundry
Iron
Ironing Board
Sewing Machine
Sewing Tape Measure
Pins
Needles and Thread
Tip
Pencil-pleat curtains can be hung using curtain hooks and they look particularly good on decorative curtain rods. Slip the hooks into the header tape at regular intervals for an even, finished appearance.