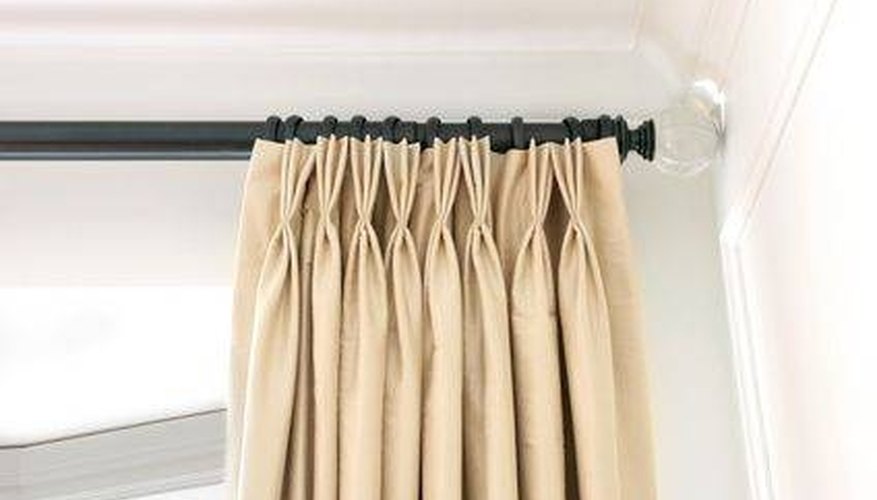 If time is short and you are searching for a quick method of hanging drapes, choose a distinctive set of clips that will enhance your drapery fabric and hardware. Whether the drapes have pinch pleats or no pleats at all, clips can be used to hang them.
Purchase drapery clips with rings that will fit around the curtain rod you intend to use. If your drapes have pleats, purchase one clip for each pleat. If your drapes do not have pleats, measure across the top of the drapes and purchase enough clips so that you can place one every 2.5 to 4 inches.
Lay out the drapes on a work surface. If there are pleats, pinch the fabric immediately behind the pleat between your thumb and forefinger and attach a clip. If there are no pleats, use the tape measure to plan the even placement of the clips along the top edge. Clip them to the fabric at the predetermined spots.
Lift the drapes and slide the rings onto the curtain rod. Arrange the rings so that they are evenly spaced.
Things You Will Need

Drapery clips with rings
Drapes
Tape measure
Ladder
Curtain rod