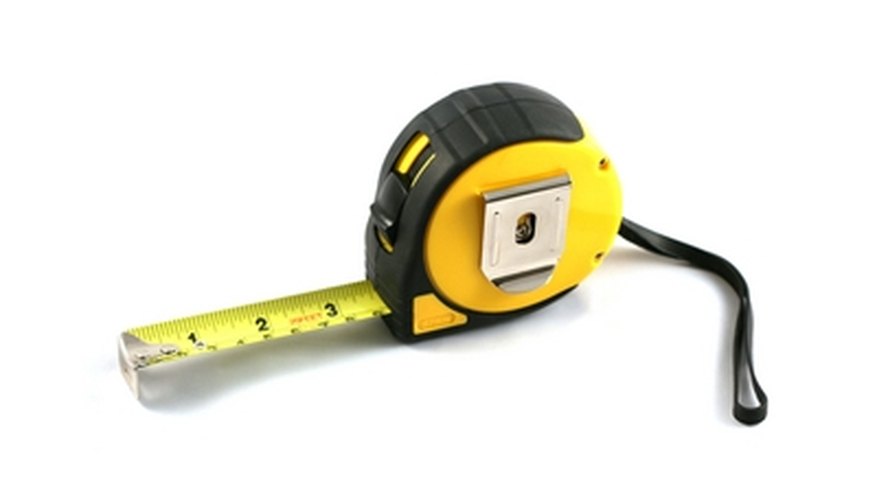 First, measure the height and width of window that you will be putting the air conditioner in.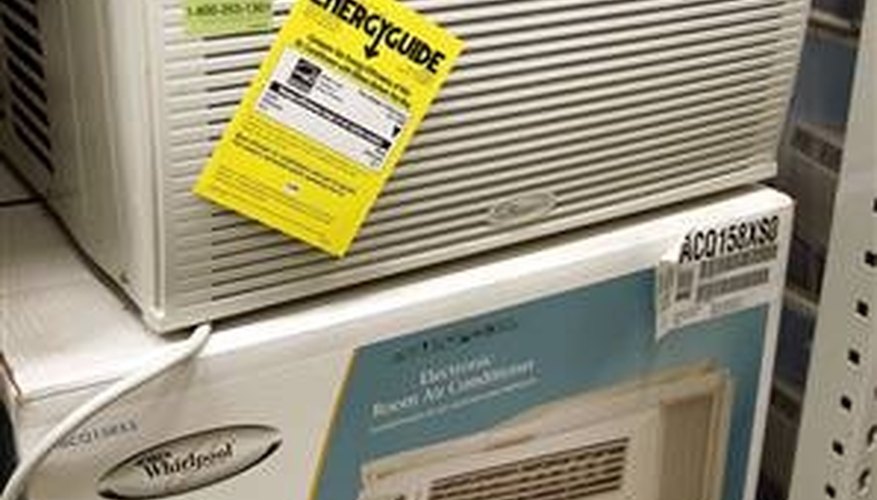 Next, shop around and find the best air conditioner for your needs, making sure that the measurements for the new air conditioner do not exceed the measurements of the window. All air conditioners are not the same size, so this is a very important step.
Once you have purchased your new air conditioner and have it home, open the box and remove the air conditioner and all parts and tools.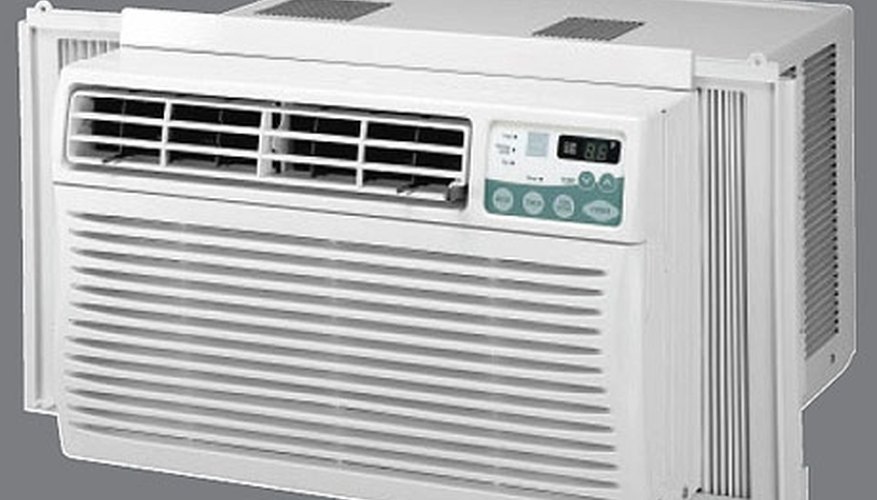 Next, place the adjustable side brackets in the allotted slots on the top and bottom of the air conditioner and secure them with the screws provided. Then, push the adjustable side brackets all the way against the air conditioner.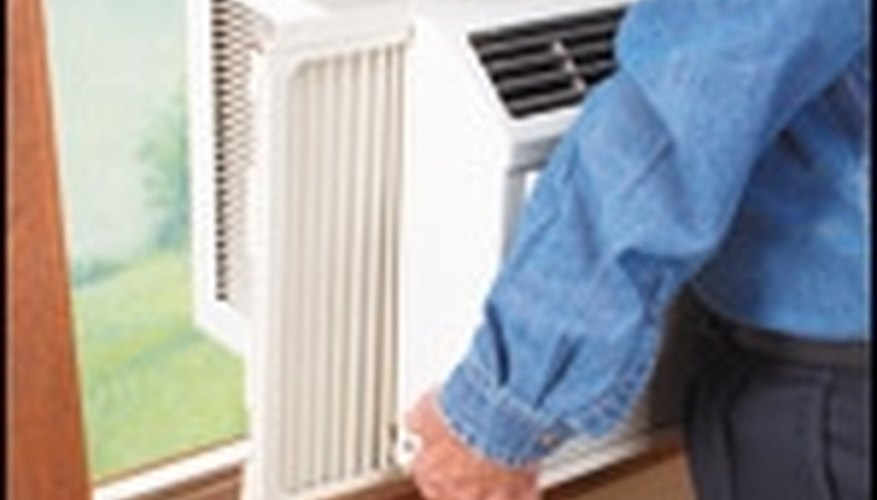 Raise your window and sit the air conditioner in the window and then lower the open window down onto the top of the air conditioner to hold it into place.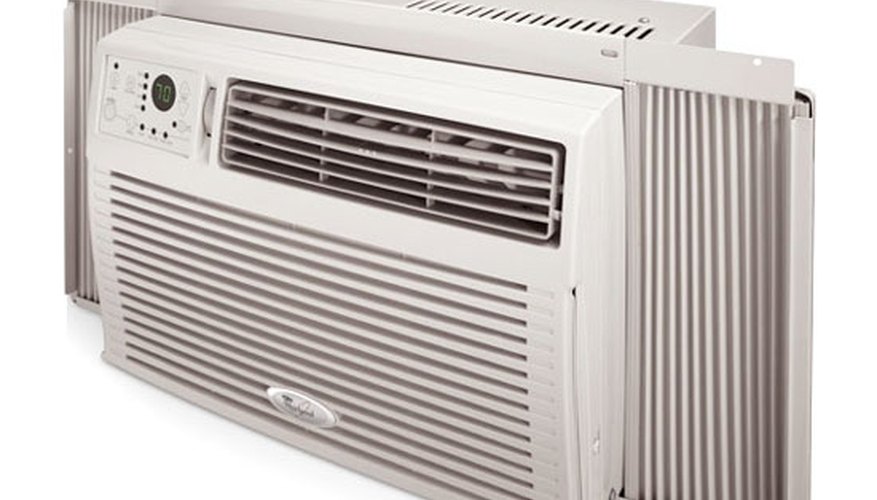 Extend the adjustable side brackets to the window edges.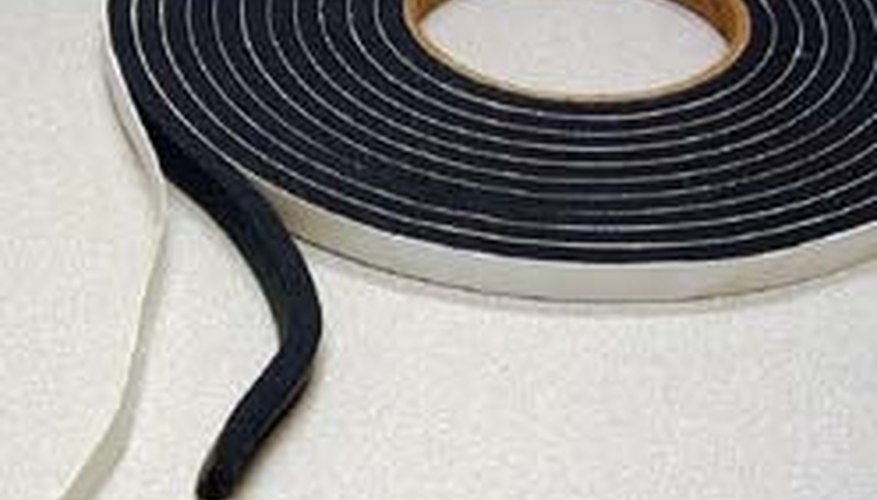 Use any insulation or weather stripping that was included to close any and all gaps.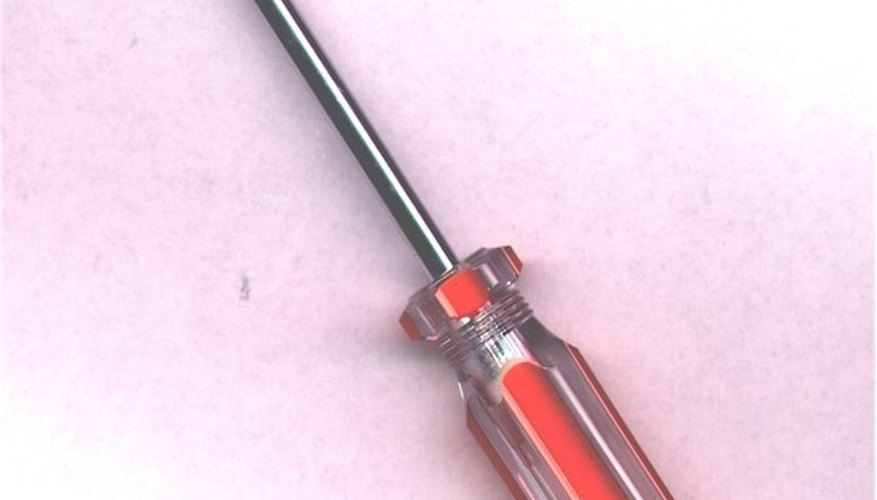 Take a screw driver and any screws included and secure the air conditioner to the window or frame. There should be slots for the screws.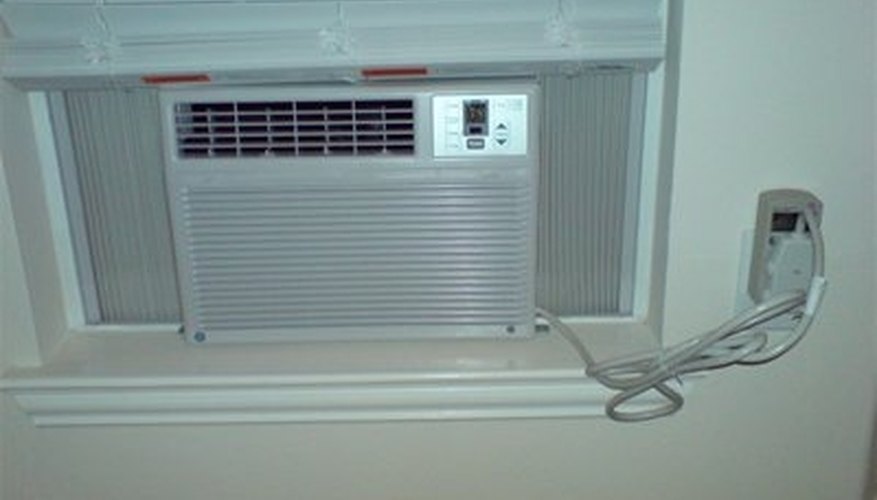 Once the air conditioner has been secured, plug the air conditioner in and turn it on. The job is finished.
Things You Will Need

air conditioner
tape measure
screw driver
weather stripping