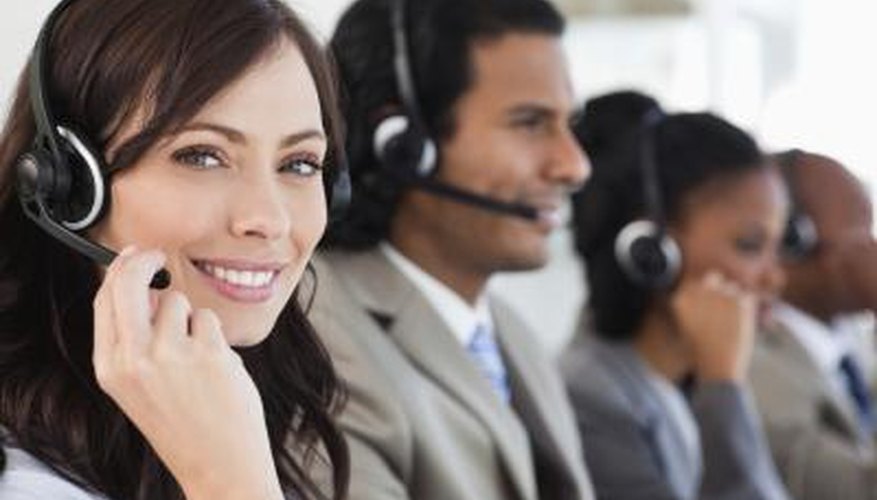 Instead of spending countless hours contemplating potential answers to your Whirlpool appliance questions, a call to customer service, or a note left via email or postal mail, gives you answers from an official company source. Whirlpool's website lists several contact methods so you can choose the method most convenient for you. Before contacting customer service, write down the appliance make and model number so the representative is best able to assist you.
Step 1
Schedule service for a malfunctioning or nonworking Whirlpool appliance by calling 800-253-1301 between 8 a.m. and 8 p.m., Monday through Friday. If you prefer to set up the appointment online, select the "Service and Repair" tab from the page Whirlpool.com/support.
Step 2
Ask general questions by calling 866-698-2538 between 8 a.m. and 8 p.m., Monday through Friday. If you do not need an immediate answer, fill out the online form at Whirlpool.com/contact-us. You can also access a live chat option from that same page. Whirlpool also answers questions via postal mail. Write to them at: Whirlpool Customer Service, 553 Benson Road, Benton Harbor, MI 49022.
Step 3
Check for common questions, problems and solutions on the Whirlpool page, Whirlpool.com/product-help. Select the type of Whirlpool appliance you own in the drop-down menu, and then fill out the box beneath with a general search term, such as "doesn't work." Search results pull up potential answers to your query.