How to Make Bed Covers
Can't seem to find a bed cover that suits your style? Don't settle for someone else's design. Create a new style and decor for the bedroom by making a unique custom bed cover. Design your own bed cover in a few easy steps. Mix it up with a complex pattern or keep it simple with a solid or print fabric. Express your personal style with a bed cover that you want to show off and curl up with for sweet dreams.
How to Make a Comforter Cover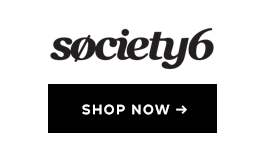 Determine the measurements of your bed cover. The best way to get an accurate size for your cover is to measure your bed or the comforter or duvet you wish to place inside the cover. The final size of bed covers can vary, but you can follow these measurements as a guideline: twin is 86 x 68 inches, full/queen is 86 x 86 inches, and king is 86 x 104 inches.

Select the fabric. The top sheet can be a fashion fabric, solid, or print fabric, or you can even make a unique pattern with a variety of fabrics. The bottom fabric should be a comfortable material which can lie directly against your skin. The goal is to have two large pieces of fabric that are equivalent to the measurements of your bed with an additional 1 inch on the width and 3 inches on the length.

Prepare the top and bottom pieces. Most fabrics are not sold in the necessary width of the bed cover, but you can easily attach two or more pieces to meet the required size. If you don't want a seam down the middle, then use a solid piece in the center and two side pieces to complete the width. Be sure to press (iron) the seams before attaching the top and bottom sheets. On the bottom edge of each piece, fold over a 1-inch hem and press. Sew one-half-inch seam along the bottom edge on both the top and bottom sheets separately.

Sew top and bottom pieces together. Align and pin the two pieces together. Sew a half-inch seam along the two sides and the top edge of the cover. Sew about two-thirds the way along the bottom edge.

Add buttons. Sew button holes about six inches apart on the bottom sheet in the space where the two pieces have not been sewn together. Attach buttons on the top sheet so that they align with the button holes.
Things You Will Need
Sewing machine
Fabric
Thread
Buttons
Pins
Iron and ironing board
Tips
If you can't find a comfortable material you like for the bottom of the cover, you can always purchase a soft sheet in a complimentary color. Select the same sheet size as the bed and you don't have to modify the size.
You may also use velcro or zippers to close the cover instead of buttons.