How to Make your own Wooden Yard Silhouette
Whether it's a deer or a cowboy leaning on a wall, a wooden yard silhouette can add a statement to your yard, visible to passersby and visitors. Rather than buy a common yard silhouette, you can make your own, tailored to your own sensibilities and sense of humor. A photo, drawing or clip art image can be transformed into a full-sized piece of yard art for your property.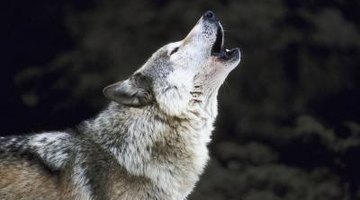 Step 1
Select a photo, cartoon or piece of clip art you'd like to expand into a yard silhouette. Print the image out on paper if you've found the image online or in your computer.
Step 2
Determine the ideal size for your yard art, based on where you will place it. Purchase a sheet of exterior-grade plywood large enough for the art piece. Select a sheet of plywood that is not warped and has no holes or flaws.
Step 3
Stand the plywood sheet up against a wall or a garage door. Set up and plug in the overhead projector so its lens aims at the plywood sheet. Place your chosen image in the bed of the projector. Turn the projector on, adjusting the height and focus until the image fits entirely on the piece of plywood.
Step 4
Trace the outline of the image on the plywood using a carpenter's pencil or permanent marker. Turn the projector off when finished. Cut around the outline using a jigsaw or reciprocating saw. Set the plywood in a vise, if necessary, to stabilize the wood. Continue cutting until the entire image is cut out of the wood.
Step 5
Sand all the rough edges with 80-grit sandpaper until relatively smooth. Smooth away any splinters on the wood as well.
Step 6
Place old newspapers or a drop cloth on the ground. Set the cutout on top of the newspaper. Place a few pieces of the scrap wood underneath the cutout to make it easier to paint. Stir the paint according to instructions on the can. Paint the entire silhouette and all edges until no wood shows through. Allow it to dry thoroughly. Paint a second coat if you choose. Paint the flip side of the silhouette if it will be visible. Allow it to dry.
Resources
Writer Bio
Kathy Adams is an award-winning journalist and freelance writer who traveled the world handling numerous duties for music artists. She writes travel and budgeting tips and destination guides for USA Today, Travelocity and ForRent, among others. She enjoys exploring foreign locales and hiking off the beaten path stateside, snapping pics of wildlife and nature instead of selfies.
Photo Credits
NA/AbleStock.com/Getty Images
More Articles