How to Paint a Jute Rug
Jute rugs can be found in most home goods stores and are relatively inexpensive ways to cover your floors. However, those plain tan jute rugs can be boring and drab. Dress yours up with paint over a weekend. Painting a border or a pattern on a jute rug is an easy and fun way to change up your living space without all of the commitment of buying a brand-new rug. Be sure to plan carefully and apply the paint carefully, because once you have started painting, there is no going back.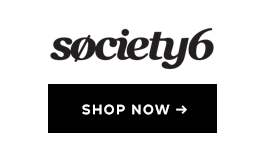 Draw your design on a piece of graph paper. Determine where you want the pattern to start, whether it is a border, stripes or a stencil pattern.

Prep the rug by removing all of the furniture from it and vacuuming it thoroughly. Move the rug onto a plastic drop cloth so the paint won't seep through the jute and ruin the floor underneath.

Use a measuring tape to carefully measure your design onto the jute rug. Use low-tack tape to outline the borders for paint application. Apply a wide width of tape to make sure that your roller or brush won't accidentally paint something it shouldn't.

Roll the paint onto the jute rug using your painter's tape as a guideline. Apply the paint in an even coat, stepping back often to make sure the paint is uniform and consistent in color.

Allow the paint to dry completely, usually around two hours, before replacing the furniture.
References
Tips
Stencils can be ordered online or found at your local craft store. Make sure the stencil is level and secure, and use a foam brush to dab the paint carefully onto the rug.
Writer Bio
Lisa East Hunter is a consultant and freelance writer in Phoenix. Her background in marketing and technology led her to explore all avenues of writing. She is currently dividing her time between freelance writing and her consulting business. Hunter has a Bachelor of Science in management information systems and marketing.
More Articles