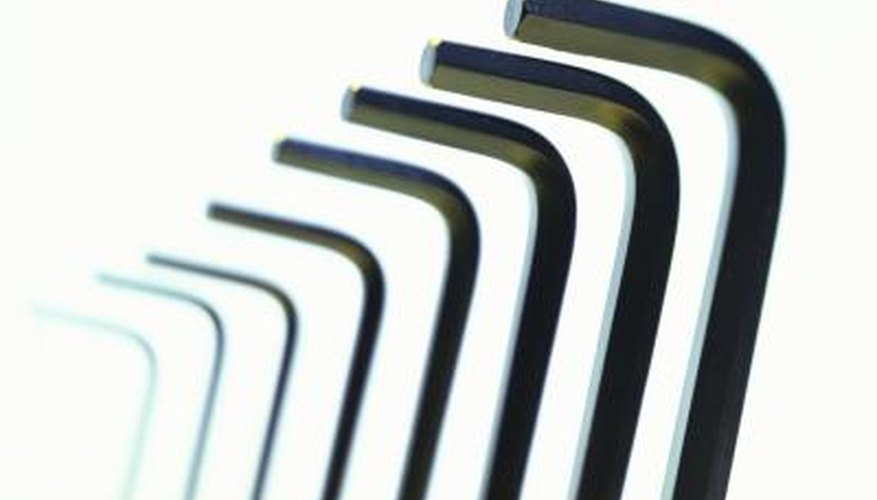 Not only does the door keep the water from running on your floor, but Sterling offers frameless and frame construction shower doors with glass texture and pattern options. Sterling showers feature the "Quick Install" mounting system that allows you install your shower door in four steps.
Step 1
Place the vertical shower frames on each side of the shower opening, with the bottom shower track secured between the frames. Tighten the expansion mechanism on the bottom shower track with an Allen wrench.
Step 2
Place the top shower track above the vertical wall frames and tighten the compression-fit mechanism at one end with the Allen wrench. Slide the header caps on both ends.
Step 3
Place both shower door panels on the shower track with the preinstalled top rollers. Secure the center guide on the bottom track to cover the compression-fit mechanism.
Step 4
Secure the towel bars in the provided holes on the shower door. Adjust the rollers to make sure the door is sliding smoothly on the track. Apply a bead of silicone caulk around the shower frame to prevent water from escaping.
Things You Will Need

Sterling shower door
Allen wrench