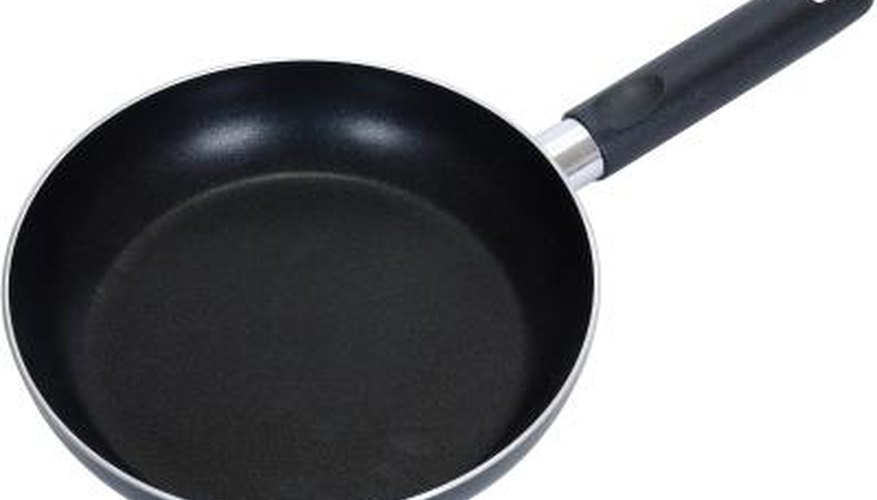 Black scorch marks often are the result of burned food and oil that stick to the pan. The most common and effective non-chemical way to remove these black scorch marks is applying baking soda and water directly to the affected area. The reaction of water with the baking soda helps to lift the stains and loosen the burned food and oil to make them easier to remove with a nonabrasive scrubbing pad.
Step 1
Sprinkle enough baking soda to cover the entire scorched surface. You will need to have 1/8 to ¼ of an inch of baking soda on the surface of the pan.
Step 2
Fill a spray bottle with water. Slowly spray the baking soda while stirring it gently with a spoon until it looks like paste.
Step 3
Allow the baking soda to sit in the pan for 3 to 4 hours.
Step 4
Scrub all the black, scorched areas with a nonabrasive pad. Slowly add water to remove the baking soda paste from the pan.
Step 5
Rinse and dry the pan once you finish scrubbing away the black scorch. Apply more baking soda to any scorch that still exists and repeat the process.
Things You Will Need

Baking soda
Spray bottle
Water
Spoon
Nonabrasive pad