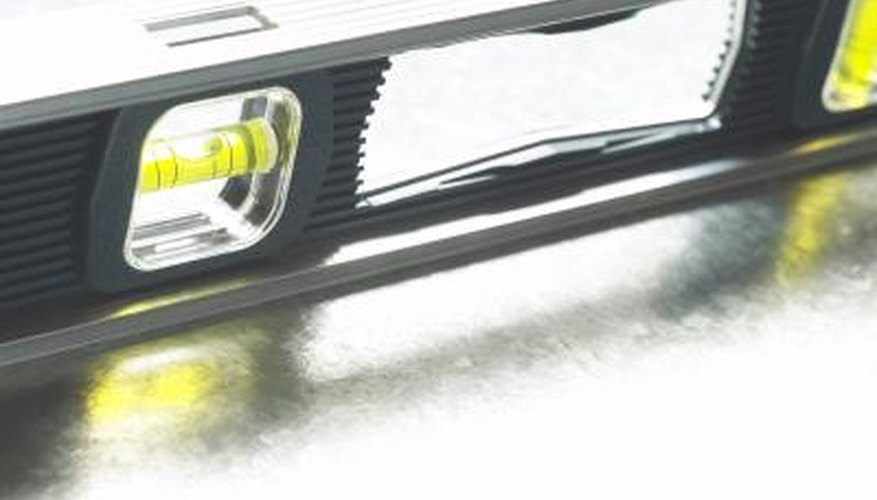 If something does go wrong, however, calling in an appliance repair technician can be costly, and homeowners who are able to troubleshoot problems on their own can save a great deal of money.
Step 1
Make sure the oven is sitting level. If the oven is not level, it will not be able to perform properly, and you may notice that the food you make does not heat evenly. Place a level on the top of the oven to ensure it is not crooked. If you placed sliders on the bottom of the Frigidaire convection oven to slide it into place, it is possible that one or more of the sliders has become dislodged. Placing them back on the corners of the stove should bring it back to level.
Step 2
Check the condition of any baked goods made in the convection oven to determine the source of the problem. If you find that your baked goods are burned on the bottom before they are done on the top, be sure that you are allowing the preheat cycle to complete before placing the pan in the oven. Also be sure to use a quality aluminum baking pan.
Step 3
Change the temperature controls if your food is burning or not cooking completely. When working with a new convection oven, it is important to experiment with the temperature controls to make sure the oven is neither too hot nor too cool. In some cases it may be necessary to deviate from the oven temperature in your recipes. For instance, if your cake recipe calls for a 350-degree oven but the cake is not done in the center when baking time is up, it may be necessary to bump the temperature up to 375 degrees the next time to make sure the food is done properly.
Step 4
Make sure the door is closing completely if you notice that the oven light is not going off or the self-cleaning cycle will not start. In some cases the door may appear to be closed, even though there is a slight gap. That gap signals the oven that the door is open, and the self-cleaning cycle cannot start until it senses the door is closed. Check for any obstructions that may be preventing the door from closing.
Step 5
Press the "Cancel" pad and use your manual to reprogram the oven if there is an "F" error code on the display. That "F" error code indicates that the Frigidaire convection oven has discovered a fault condition. Pressing the "Cancel" button and resetting the oven will clear the fault code, but if the error reoccurs be sure to contact your Frigidaire reprsentative and supply the error code.