How to Troubleshoot an Oster Convection/Microwave Oven
An Oster Convection Microwave Oven can perform all the tasks of a microwave oven with the added functions of a convection oven. This multipurpose appliance is a useful space-saver in a small kitchen. If the Oster Convection Microwave Oven does not seem to work properly, inspect the oven before calling a repair man. There are several easily overlooked issues that would prevent the oven from performing as intended that can be corrected without assistance from a professional.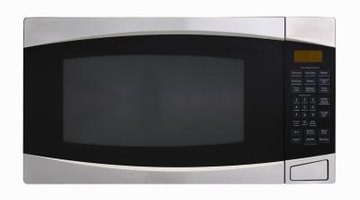 Step 1
Ensure that the convection microwave is securely plugged into an electrical outlet. If the plug is not fully inserted in the outlet, unplug it and wait 10 seconds, then re-insert the plug into the outlet.
Step 2
Plug another small appliance into the outlet and turn it on to ensure the outlet is working. Inspect the fuse or breaker box. Reset a tripped breaker or replace a blown fuse, if needed.
Step 3
Ensure the convection microwave is programmed correctly. Check the control panel and set the timer. Test the oven to see if it is working properly.
Step 4
Inspect the door, and fully engage the door safety lock. If the door is not fully closed, the oven will not function properly. If the oven still does not work correctly, have it inspected by a qualified service technician.
References
Writer Bio
Amy Kingston has been a professional writer since 2001. She has written articles for various publications, including "Health" magazine, "Jackson Parenting" magazine, the "Bolivar Bulletin" newspaper and "A Musician's Pursuit." Kingston was also published in "Voices of Bipolar Disorder."
Photo Credits
Ryan McVay/Photodisc/Getty Images
More Articles