How to Build Your Own Daybed Trundle
Trundle beds are nice to have because they take up no space except when they are in use. They can provide an extra bed for overnight company. Trundle beds are also great for kids' rooms since they are usually the size of a twin bed. You can make your own twin-size trundle bed, perfect for sliding underneath day beds. This trundle bed will be easy to pull out whenever you need the extra sleeping space.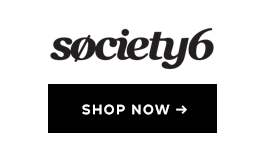 Measure the underneath of your daybed. Measure from the bottom of the bed frame to the floor to make sure you have enough space for a trundle bed before beginning the project. Keep in mind the trundle bed will be about 8 inches in height and approximately 6 feet in length.

Check the measurements of your mattress, just to be sure these lumber measurements will accommodate the mattress. Adjust the measurements accordingly if necessary.

Use the measuring tape and pencil to mark off the necessary measurements on your lumber. Take the 4" x 8" pine and cut two 6-foot lengths for the sides of the trundle. Cut the remaining 4" x 8" in half for the end pieces of the trundle. Cut the 2" x 4"s to 6-foot lengths to use as the supports for the trundle. Cut all your lumber with the circular saw.

Stand the two long pieces of the trundle on their sides. Fit the short pieces on the ends. Use the drill to add two wood screws at each joint to attach them together.

Insert the 2" x 4" supports into the frame of the trundle bed. Line them up on the long sides of the frame on their sides. Use the drill and wood screws to secure the supports to the sides of the trundle.

Flip the frame over. Drill holes in each of the four corners that are a ¼-inch smaller than the screws on the wheels. Screw one wheel into each of the four holes.

Turn the bed frame back over.

Paint or stain your trundle bed as desired. Allow it to dry completely before inserting the plywood support and the mattress.

Add two screw-in drawer pulls to one side of the trundle to make it easy to pull in and out from underneath the day bed. Measure from the ends of the bed to make sure you evenly place the drawer pulls.
Things You Will Need
Measuring tape
Three 4" x 8" pine boards
Two 2" x 4" pine boards
Pencil
Circular saw
Wood screws
Drill with screwdriver bit
3' x 6' x 2" piece of plywood
4 screw in wheels
Twin-size mattress
2 screw-in drawer pulls