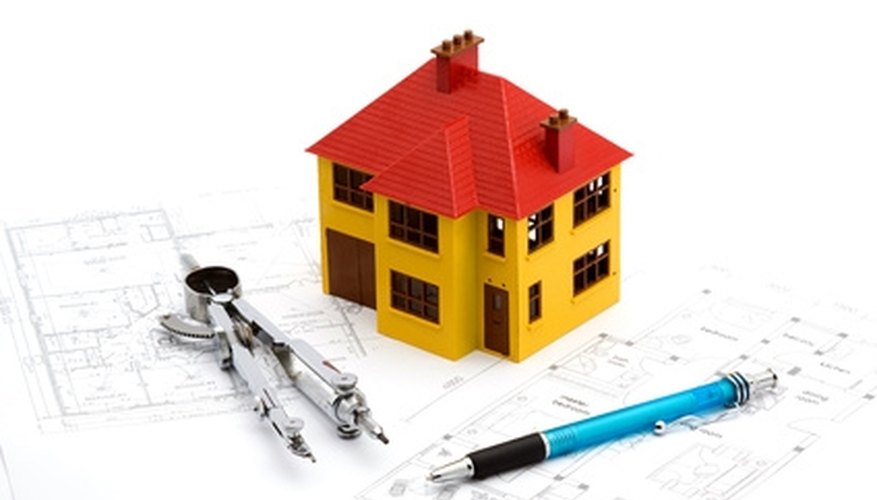 To avoid expensive surprises, perform a thorough cost estimate that includes all components of building your manufactured home.
Select a model from the manufacturer and get the price for the "house package," including options.
Figure your site development costs by getting these estimates: site plan from an engineer; clearing, excavation and back-fill; electricity, gas, water, and sewer and their connection costs; permits and impact fees from the building department; dumpster and portable restroom; the foundation; and the installation of the sill plate by a framer.
Obtain pricing for setting the house on the foundation. You need a crane and set crew to set the house on the foundation, so ask for estimates from set crew and crane contractors. Crane overage costs can add up fast so add a contingency amount to each estimate. Review the set crew proposals to be sure they include installation of the roof, siding, dormers, windows, doors, stairs and anything else that may be shipped loose.
Ask for estimates from electricians, plumbers and HVAC (heating, ventilation and air conditioning) contractors. Electrical and plumbing work for a site-built house typically costs about twice that of a modular. Modular manufacturers generally do not include an HVAC system. Get prices on the entire system including the venting.
Get pricing from finish crews to finish drywall, adjust doors, stain stairs and install any carpet or flooring that crosses the lines where the modules join to form the house. A handyman or builder's "punch man" can perform these tasks.
Plan for the costs of installing a driveway, sidewalk and lawn. Contact contractors to get bids on these items. The foundation company may also offer sidewalk and driveway services.
Tips
Be sure all contractors have experience with construction of manufactured housing and that set crews carry certification. Ask your manufacturer for a list of certified set crews and builders in your area.

Get three quotes for each item and carefully compare them so you are satisfied that all three quotes are for identical items or services.