How to Hang Rope Lights Indoors
Rope lights can add mood lighting or enhance the visibility in any room, including closets, bathrooms, living rooms and kitchens. Installing rope lighting along the ceiling provides good overall illumination for a room, while installing it along floors can help illuminate staircases and hallways. Installing rope lighting under closet shelves can help you find clothing in poorly lit closets. No matter where you install your interior rope lighting, it's best done using mounting clips that are intended specifically for rope lights.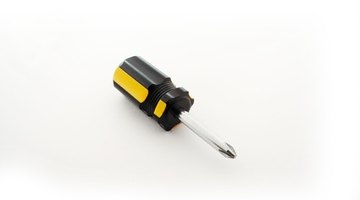 Open your rope light mounting clip kit and separate the rope light clips from the screws. The clips generally look like soft plastic horseshoe shapes with side flaps coming off the rounded part of the horseshoe. The flaps have one or two screw holes.

Position a rope light clip about 1 1/2 inches from any corner where you want your rope light to change direction. Screw the clip into the wall with the provided screws and a hand-held screwdriver. Powered drivers may strip the screw heads. Use one clip at the 1 1/2-inch position on each side of the corner.

Install another clip approximately every foot along the length of your rope light's intended path.

Press your rope light into the clips after all clips are installed.
References
Writer Bio
Anne Hirsh has been writing and editing for over 10 years. She has hands-on experience in cooking, visual arts and theater as well as writing experience covering wellness and animal-related topics. She also has extensive research experience in marketing, small business, Web development and SEO. Hirsh has a bachelor's degree in technical theater and English and post-baccalaureate training in writing and computer software.
Photo Credits
More Articles