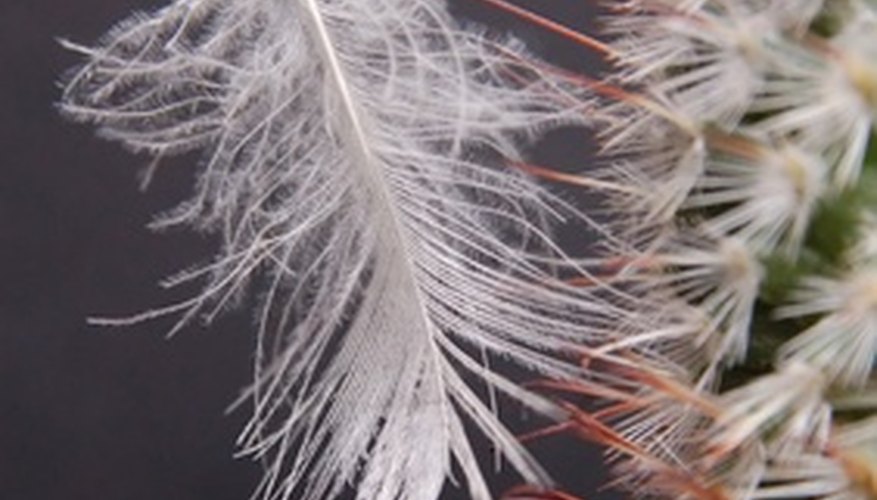 The microfiber filling is actually polyester, so it is low-maintenance and not as heavy as traditional down-filled blankets. Many deluxe microfiber comforters have the same luxurious feel of down, so there is no need for allergy sufferers to feel left out. These comforters should be washed in a laundromat, where there are large, commercial-sized washers and dryers.
Step 1
Wash your comforter in a front-loading commercial washing machine. Use warm water and a mild laundry soap, unless the directions on the care tag say otherwise. Remove the comforter as soon as the wash cycle is complete.
Step 2
Dry the microfiber down comforter in a large commercial dryer on the "Low" heat setting. Place five tennis balls in the dryer to move the down clusters around while drying. Check for moisture after the dryer stops. If the comforter is damp at all, put it back in the dryer on "Low" heat, and check it every 15 minutes. It is better to over-dry than to leave it slightly damp, as any moisture may cause mildew.
Step 3
Fluff the comforter before putting it back on your bed.
Things You Will Need

Mild laundry soap
5 tennis balls
Tips
Wash your microfiber down comforter only when it is visibly soiled.

It is a good idea to gently fluff your comforter every time you make your bed to keep the down clusters equally distributed.