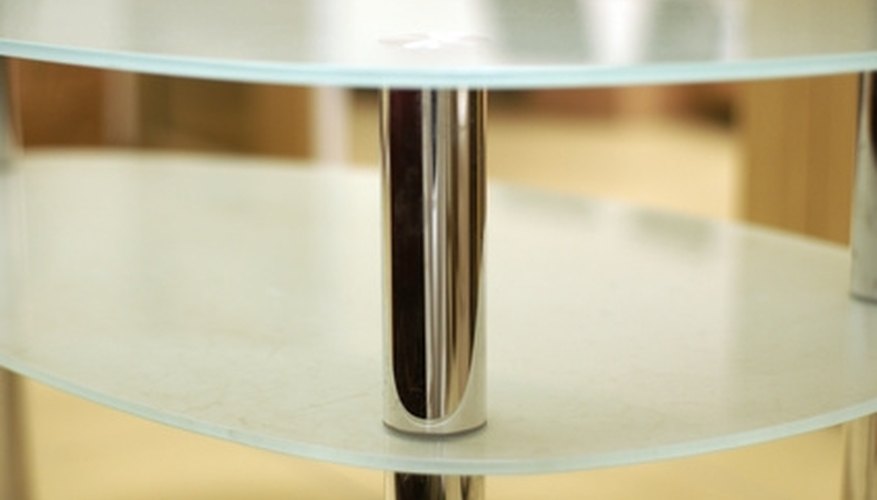 All of these surface have things sat on them such as food and drinks, and also collect the basic day to day dust and dirt that accumulates. To properly clean the glass table tops, you need to use some type of cleaning solution that removes all of the buildup that collects without leaving behind any type of film or streaking.
Pour 1 tsp. of dish soap into the bottom of a spray bottle, along with 1 cup of white vinegar. Pour 2 cups of warm tap water into the spray bottle to combine ingredients and slightly dilute the soap and vinegar.
Spray the mixture onto your glass table top.
Wipe off the mixture with a lint-free cloth. Using something lint-free prevents the lint specs from sticking to the glass table top. The vinegar in the mixture works as the cleaning and disinfecting agent while the dish soap works perfectly in removing food and drink residue, as well as the unattractive rings often left behind from drinking glasses.
Things You Will Need

Spray bottle
Dish soap
Vinegar
Water
Lint-free cleaning rag