How to Import Mattresses
Importing mattresses from almost any country into the United States is fairly easy. As a champion of free trade, the United States has a streamlined importation process and charges low tariffs on most imports and reduced tariffs on items from its preferential trade partners (such as Mexico, Canada, Israel, Morocco, Singapore, Australia, Chile and Peru). You can find specific tariffs in the Harmonized Trade Schedule, published on the International Trade Commission's website.
Importing Mattresses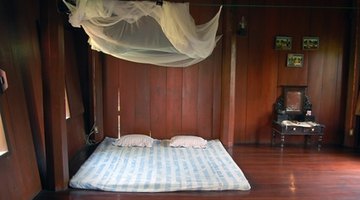 Find a reliable international shipping service that operates in all of the countries from which you plan to import.

Check with the shipping service to see if there is any export paperwork. Some countries require paperwork to be filled out and filed before mattresses or other goods leave the country.

Look up the relevant tariff on the Harmonized Tariff Schedule. In 2010, mattresses were listed in Chapter 94 and assessed a 3 percent duty if made from cotton, plastic or rubber and a 6 percent duty if made from other material. Mattresses originating from preferential countries can be imported duty-free.

Ask the shipping service how they label packages. To be in compliance with U.S. Customs law, each package must have a sign affixed to it that states, in English, the origin, content and dutiable value of the goods being shipped. Dutiable value means the total value of the goods that can be assessed duties. If you are shipping five $200 mattresses and three $100 chairs, which are duty free, than the total dutiable value is $1,000. You should know that you'll have to pay 3 to 6 percent or $30 to $60 in duties for the mattresses, but Customs makes this calculation for you.

Use your social security number or business tax identification number as an importer number on the Customs import form.

Pay any duties that Customs charges you.
References
Writer Bio
Calla Hummel is a doctoral student studying contraband in international political economy. She supplements her student stipend by writing about personal finance and working as a consultant, as well as hoping that her investments will pan out.
Photo Credits
More Articles