How to Find Parts for a Vitamix 3600
The Vitamix 3600 is a model of blender introduced by the Vitamix corporation in 1969. It had a bigger and more powerful motor than the typical consumer blenders of the era. In addition to mixing drinks and making smoothies, the 3600 had the ability to cook with friction from the rapidly whirring blades.
These innovative machines could also be used to grind grain. The Vitamix 3600 has a loyal following. Some people have had their blenders for thirty years. Even though the machines are notoriously sturdy, replacement parts are occasionally needed. If this is the case, all you need to do is visit the product's website.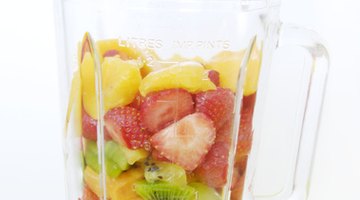 Step 1
Navigate to the Vitamix website (see Resources).
Step 2
Click "Parts & Service" (the second item from the left in the green band toward the top of the page). A drop-down menu will appear. Click "Parts."
Step 3
Find the heading "Categories" on the left side of the page. Underneath it, you will find the word "Parts." Click it.
Step 4
Click the icon for the 3600 (right side of the page).
Step 5
Select the part you need and proceed through checkout.
References
Resources
Photo Credits
More Articles