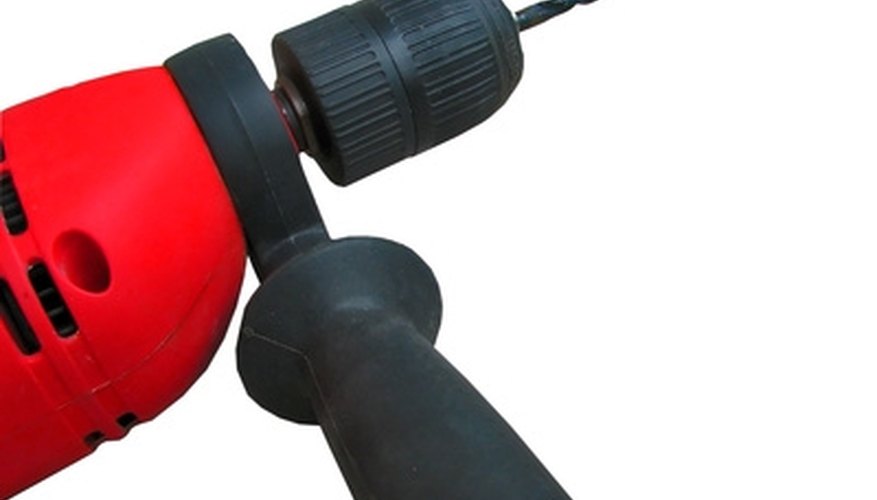 Their fabric construction allows users to find shades that match their home decor. Like other blinds and shades that mount to windows, there are two different kind of Roman shades: inside mount and outside mount. Inside mounts fit completely inside window molding. Outside mounts attach to the wall space above the window or on the ceiling. The type of window and window casing you have will determine the kind you choose. Either one will come with brackets included. The basic installation instructions are the same for both.
Select either an inside or outside mount for your Roman shade.
Place the shade in the window, either inside or out, depending on the kind of mount you are using. The top of the shade will have holes where it will attach to the mounting bracket. Mark your mounting surface with a pencil that lines up with these holes.
Check your marks. Measure the distance between the holes on the shade, and do the same to your mounting surface. They should match. Use a level to make sure the marks match up exactly.
Hold the first mounting bracket against the mark on the mounting surface. Insert a screw. Drill the mounting bracket into place. Repeat with the other side.
Things You Will Need

Mounting bracket
Pencil
Level
Screws
Drill