How to Make Outdoor Banner Stands
Banners can be used in a number of different applications. From advertising a new business to directing family members to the annual picnic, all are examples of different possibilities for an outdoor banner. While most people will try to connect the banner to an existing structure using rope or string, you can easily make a banner stand using PVC piping. Remember that when attached, the stand and banner will effectively create a "sail" so you will need to secure the banner to the ground or weigh it down.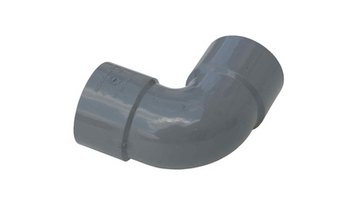 Cut 1/2 inch PVC piping four inches longer than each side of your banner. If you banner is 3 feet wide by 6 feet high, you will end up with two lengths that are 3 feet 4 inches in length and two lengths that are 6 feet 4 inches in length.

Cut one more length of PVC piping to be 8 feet long.

Cut the top cross section of the PVC pipe into two equal sections, then reconnect the two pieces using a PVC "T" connector.

Assemble the frame by connecting each of the PVC piping pieces using a PVC "L" or "elbow" joint.

Attach the banner to the PVC frame by tying string through the circular grommet openings in the corners and side of the banner and tying the string to the frame. You can also use twist ties or the locking plastic connectors to achieve the same result.

Stand the banner up, insert the 8 foot length of PVC piping into the "T" connector in the frame's top crossbar to support the banner and frame.

Use camping pegs to secure the banner to the ground.
References
Writer Bio
Since 2002 Mark Spowart has been working as a freelance writer and photographer in London, Canada. He has publication credits for writing and/or photography in Canada, The United States, Europe and Norway, with such titles as "The Globe & Mail," "The National Post," Canada News Wire, Sun Media and "Business Edge" magazine.
Photo Credits
coude en pvc de 90° image by Marie-Thérèse GUIHAL from Fotolia.com
More Articles