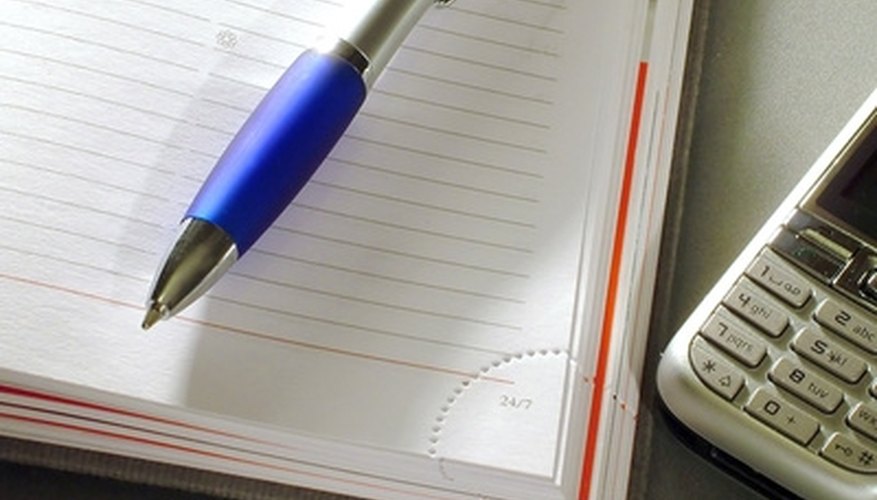 Personal telephone, email and address directories are usually sold in department and office supply stores, but they often do not serve you as well as a homemade directory can. By making your own homemade personal directory, you can add pages, remove pages and make changes without having to transfer the entire collection of entries to a new book.
Open a 3-ring hole punch and slide the left edge of a stack of stationery into the open slot. Push the punch lever down to punch the holes.
Pull back the tabs of the binder to pop open the rings.
Slide the holes in the paper over the rings on the binder and snap the rings back together. Slide the alphabetic tabbed dividers over the rungs between pages of stationery in order to divide the directory into sections.
Apply letter decals to the front cover of the binder to spell out your name and a label such as "Phone Book" or "Directory."
Write your entries onto the pages in the correct alphabetic sections.
Things You Will Need

3-hole punch
Decorative stationery
3-ring binder
Alphabetically tabbed binder dividers
Letter decals
Tip
Place a pocketed photo album page in the back of your directory to hold business cards.