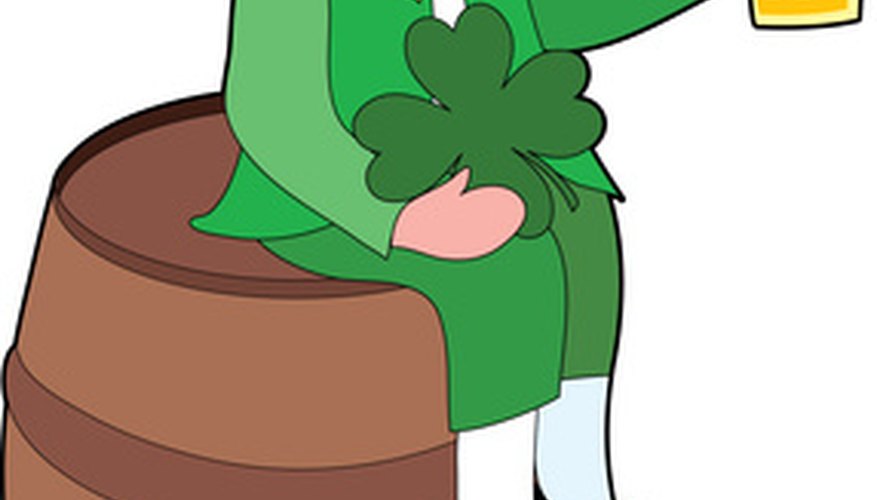 Turning an old keg shell into a stool is a whimsical way to make your casual party area more inviting, and will give your guests something to smile about as they sit and talk.
Step 1
Stand your keg shell so that the hole where the tap had been is facing upward. Measure the diameter of the keg.
Step 2
Cut a circle out of the plywood board that is the same diameter as the ring.
Step 3
Measure the distance from the inside of the ring you measured in Step 1 to the hole where the tap had been. Subtract two inches. Cut three pieces of 2x4 to the length of the answer you get.
Step 4
Nail the 2x4 pieces to one side of the plywood, making sure to leave a gap of 1 inch between the edge of the circle and one end of each piece, so that the edge of the seat will rest on the ring. Cover the other side with upholstery foam.
Step 5
Cut out a circle from the upholstery vinyl three or four inches larger in diameter than your plywood circle.
Step 6
Stretch the vinyl so that it covers the foam, and staple it to the bottom of the seat all the way around, using the staple gun. Then place the seat on top of the ring.
Things You Will Need

Keg shell
Upholstery foam
Upholstery vinyl
Plywood
Saw
1 2x4 Board, at least 3 feet
Tape measure
Hammer
Nails
Staple gun