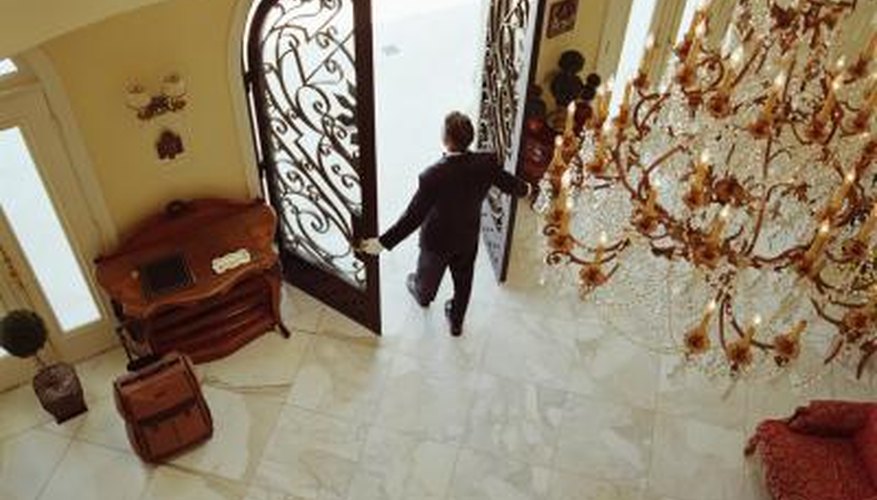 The care and cleaning process for a marble floor, for example, varies greatly depending on what type of stain or substance you are attempting to clean off the surface. In certain instances and with particular types of substances, you should use bleach to clean your marble floor. Bleach should be used to remove moss or algae from outdoor marble floors or to remove particular stains, including oil-based stains and ink stains.
Step 1
Swipe a slightly water-dampened map across the floor to remove as much of the surface residue as possible or to dilute the stain.
Step 2
Dry the surface of the floor immediately to prevent water damage.
Step 3
Mix together 1/2 cup bleach for every gallon of warm water in a mop bucket to create a mild cleaning solution.
Step 4
Dip a mop in the bucket, wring it out and spread it across one area of the floor. Only clean small areas at a time to avoid moisture damage.
Step 5
Scrub any stains directly with a soft cloth and the bleach solution to lift the marks off the marble floor.
Step 6
Rinse with a mop dampened with plain water, and dry immediately.