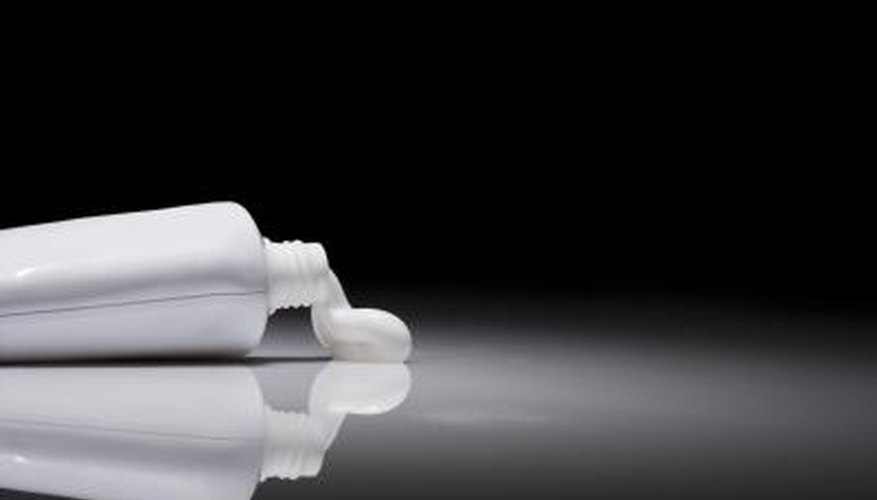 Storing your silver pieces wrapped in cloth helps prevent tarnish, but the existing discoloration must be removed before storing. Instead of purchasing tarnish removers, turn to your bathroom cabinet for an inexpensive yet effective silver cleaner. Toothpaste removes the tarnish, but is mild enough that it doesn't harm the silver. Clean the entire silver piece, not just the tarnished areas, to ensure that it has an even luster and color.
Wipe any dirt from the silver with a dampened, lint-free cloth. Dry the silver with a second cloth.
Coat the silver piece in a thin layer of toothpaste. Use a white, non-gel toothpaste for cleaning the silver.
Moisten the coated silver in warm water. Do not rinse off the toothpaste.
Scrub the silver with a soft-bristled toothbrush. Work the paste into a foam with the brush.
Rinse the toothpaste from the silver under warm, running water. Use the toothbrush to work the paste out from any grooves in the silver.
Polish the silver piece with the dry cloth. Buff it with the cloth until it's dry and has an even luster.
Things You Will Need

Lint-free cloths
Toothpaste
Toothbrush
Tip
Toothpaste can also be used to clean gold using the same methods as those used on silver.