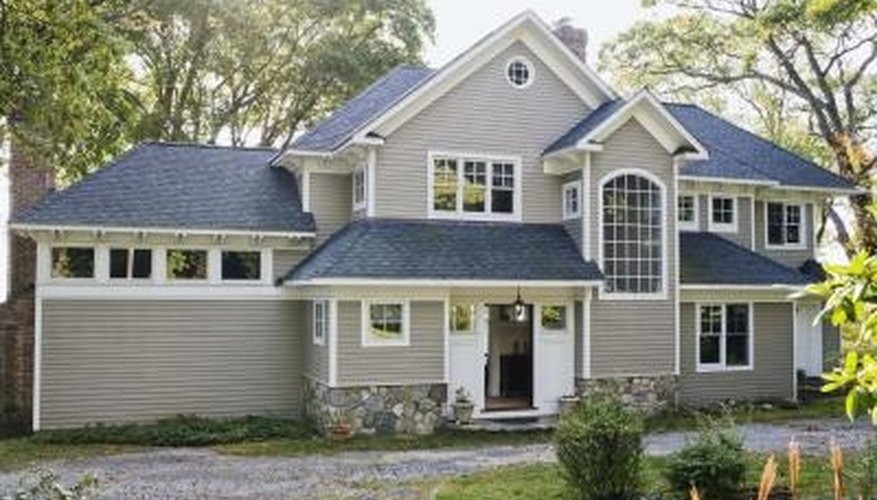 You need to figure out what will work for you, your spouse and family. You also need to take into account the tastes and values of your neighbors. You may even be restricted as to color by homeowner or neighborhood association rules, or even municipal statutes. Once you have decided on a color, there are still myriad variations of that color from which to choose. Luckily, online paint color selection tools make the process easier.
Find an online color selection tool via search engine query. You might also solicit recommendations from friends and neighbors. Paint retail sites are another place to search.
Upload an image, according to the site prompts.
Add a name to your image, if prompted. Something like 'House Exterior' will suffice.
Define digitally the image area where you wish to test colors. The color selection site will likely have more than one way to define a color testing area. It may be possible for you to select an entire wall with a single click. If you would like to select trim areas, for example, a Photoshop-like paintbrush tool should be available to use. In some tools, the area you have selected will turn green. The greened-out areas are the areas where your color selections will appear when you start testing various hues. Some online tools even allow you to select areas on your image where you do not want to test color.
Choose shades from the site's color palettes. Most sites boast color family palettes of red, beige, blue and green, for example. Each palette will display numerous shades or tints in its color family.
Drag your choices from the palette to the test area on your image. The area will take on the selected test color. You can repeat the drag-and-drop process with one tint after another until you have settled on your favorite.
Things You Will Need

Digital image of your home's exterior