How to Make Your Pillows Look Good on Your Bed
The pillows make the bed. Ignore this truism, and you resign yourself to a ho-hum bedroom with a less-than-commanding centerpiece. But get the pillows right, and you're on your way to magazine-style perfection. The type, number and arrangement of pillows are all equally important when you're shooting for five-star-hotel ambiance or an impressive guest room.
The Right Stuff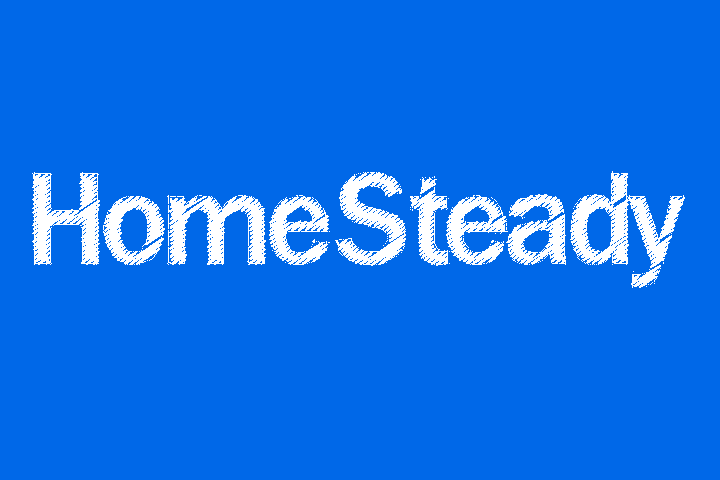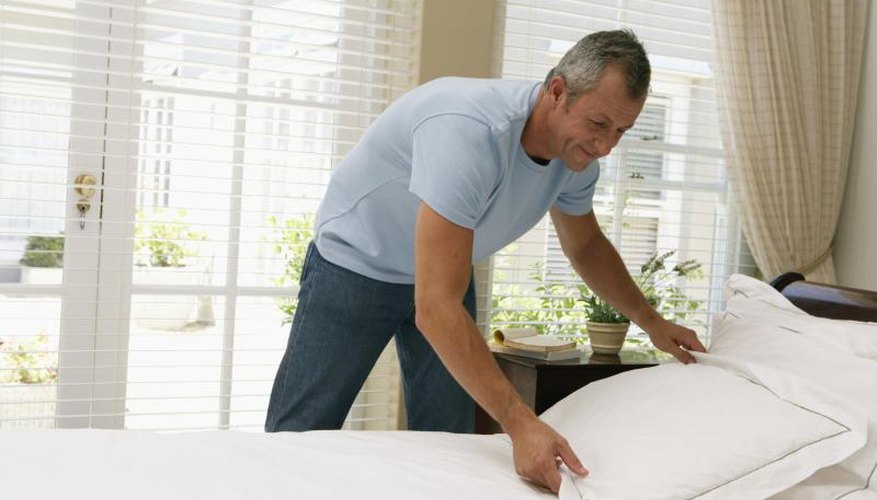 Those hotels that turn down your bed and leave a really good, sustainably harvested, fair trade chocolate on the pillow likely have quite a few pillows fluffing out the bed when your head isn't on it. Here's what to prop up at the top of your own bed: King or standard shams; euro shams; sleeping pillow; decorative pillow. King and standard shams aren't meant to sleep on -- they're strictly for looks, a stand-up second headboard that supports all the pillows layered in front. Use two king shams per queen- or king-size mattress. Use one or two standard shams for a twin or double bed.
Invest in Euros
Euro shams are European-style square pillows -- typically measuring 28 inches square -- that plump out decorative covers or shams, which are 26 inches square. They just look full-to-bursting, fabulous and rich. You stand them against the king or standard shams and, for looks, the pillow covers on the rectangular and the square pillows shouldn't match. You need one euro sham per twin bed, two for a double, two or three for a queen and three for a king. Euro pillows are show-off bedding, so feel free to cover them in embroidered, cut-lace, appliqued or silk shams that coordinate with either the duvet cover or a folded blanket on the bed.
Smoother Sleeping Pillows
Any pillow your head rests on should have a pillow protector. These are made with washable fabric that keeps the oils from your head from soaking into the pillow and shortening its life. Your pillows remain plump longer and they look smoother in their pillowcases. A sleeping pillow should be relatively flat -- but sleeping pillow construction is a matter of personal preference. You can choose among down, down-and-feather, hypo-allergenic, foam-stuffed, and all manner of herb and grain stuffed pillows. A little trick to make this front pillow look better is to get a queen-size pillow and stuff it in a standard pillowcase. You don't have all that empty flapping material at the end of the pillow -- your sweet dreams pillow looks full and fluffy, crammed into its case.
Go Coordinated, or Crazy
Pile a boatload of pillows on your bed, letting every mismatched piece of fabric that catches your eye learn to get along as pillowcases. A shabby chic-style, eclectic, country or teen room can handle shams made from your rag bag of old clothes, favorite T-shirts, scraps of fancy fabrics or vintage linens collected at flea markets and antique linen shops.
The buttoned-down style you'll find in most fine hotels is either all one color -- boring -- or an ordered matching between specific pieces of bedding. Match the king or standard shams to your duvet cover or a quilt or folded blanket. The euro shams then coordinate with whichever bedding is left -- the duvet cover, folded blanket or quilt. The sleep pillow matches the flat and top sheets.
Toss elegant or pretty decorative pillows in front of the bank of pillows for even more decorative punch. These should be small, odd shapes with distinctive ruching, smocking, tucks, pleats, ribbons, rosettes or fabric that picks up a color in the room.