How to Repair an Analog Multimeter
An analog multimeter is an electrical device that is used to check circuits and test batteries. Your unit may need repair in order to get reliable and long use from it. Repair an analog multimeter by cleaning your unit's case and terminals, opening the case and replacing the batteries and replacing any worn fuses with ones that are compatible with your multimeter.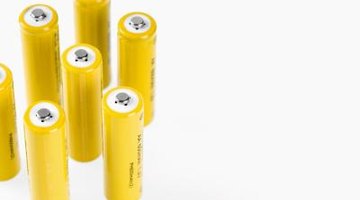 Step 1
Clean the case of your unit periodically using a damp cloth. Clean the input terminals by turning your meter off and removing the test leads. Shake out any dirt in the terminals, soak a clean swab in alcohol and wipe the swab around inside each terminal.
Step 2
Replace the batteries if it is not possible to use the Ohm "ADJ" control to make the meter go to "0". Remove the screw located on the back of the case to access the batteries. Remove the old batteries and replace them with new batteries of the same type. Replace the 9 Volt battery if it needs replacement.
Step 3
Replace the fuse by removing the screw in the back of the case to access the fuse. Replace the worn fuse with one that has the same internal resistance and current rating. Close the back of the case and replace the screw.
References
Writer Bio
Percila Jackson has been a writer since 2008. She primarily writes computer, electronics, legal and tax articles for various websites. Jackson holds a Bachelor of Arts in political science from California State University, Long Beach.
Photo Credits
Jupiterimages/Polka Dot/Getty Images
More Articles