How to Flatten a Futon
A futon has dual uses as both a couch and a bed. Because of these uses, it has a folding frame that allows it lay flat when in use as a bed. If you are having trouble getting your futon configured, a few basic steps will help you unfold it. Thankfully for those uninitiated with futons, this process is simple and quick.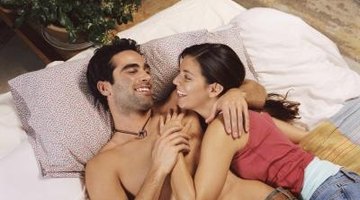 Grab the futon firmly and pull it out away from any walls in the room. If you are worried about scratching the floor, have a friend help you lift the futon back away from the wall.

Search for the positioning handle on the futon. On most futons, this handle is labeled with directions for unfolding. It's under the front seat on many models.

Squeeze the handle to disengage the lock and lift upward.

Slowly walk backward as the futon unfolds and set the legs of the futon gently down on the floor. The futon is now flattened and ready for use.