Weathered Neutrals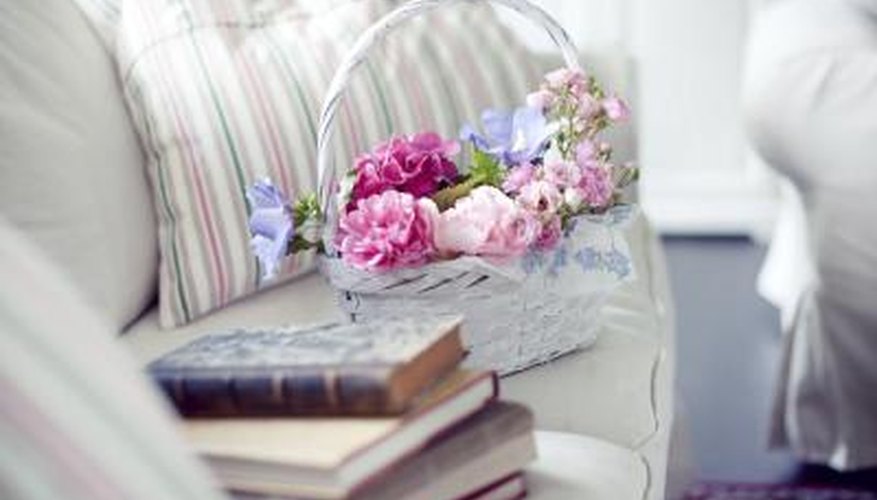 Pairing weathered or antiqued furniture with fresh, cool and barely-there colors is the spine of the style. Far from being power colors, these pastels, whites and light earthy tones, sometimes with traces of gold gilt, pay tribute to faded opulence. The shabby chic-style look is easy and inexpensive to create as long as some attention is paid to color schemes and textures.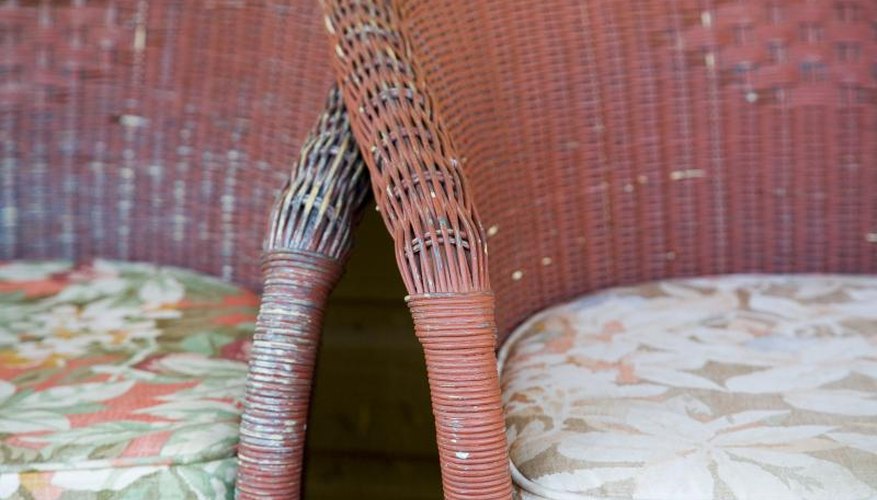 Drawing its lifeblood from very few colors, the shabby chic design style unapologetically showcases many shades of gray and brown. As time and the elements wear away layers of veneer or paint on a long-neglected piece of furniture -- it fades to gray -- revealing its true careworn color. Light browns and cream, sand to bleached bone to mellow rust, also tell a tale of erosion on plant stands, stools and bamboo chairs. Any wooden or wicker furniture with a worn-down appearance revealing these faded, earthy shades would work well in a shabby chic decorating scheme. If you do not have time to wait for weathering, sand random spots on a painted piece of furniture. Practice on an old piece of painted wood first to get the technique down.
Bright White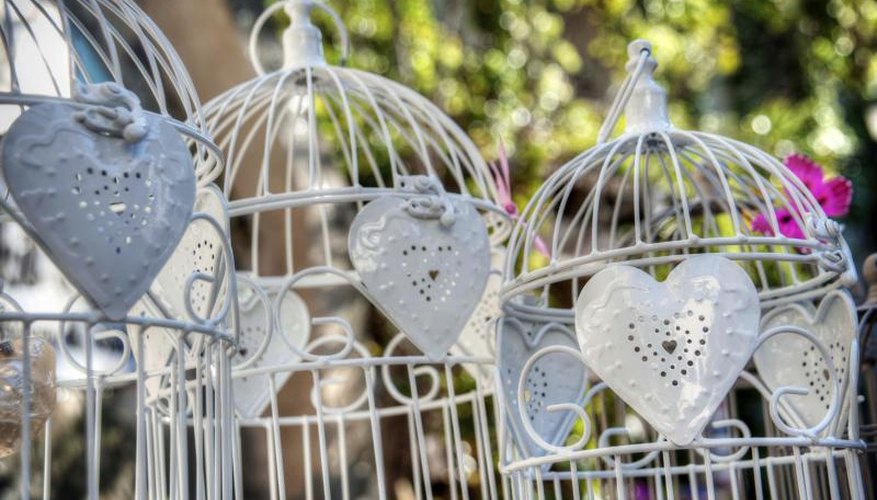 Another staple color of shabby chic-style furniture is white, or the absence of color altogether. White may either share the stage with distressed layers of gray or brown on a piece of well-worn furniture, or it may be the new and fresh layer of paint on a revived piece. To establish a shabby chic look, use pieces such as white painted wicker settees, whitewashed sideboards, white wrought-iron headboards or birdcages, screens made of old shutters or an antique white makeup table upcycled to a small desk. White upholstered ottomans and armchairs promotes the harmony that large doses of white can bring to any room.
Pale Pastels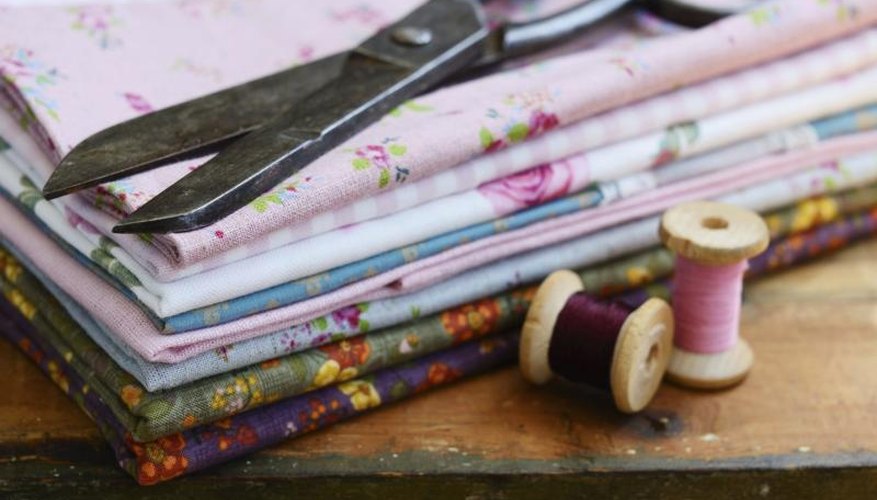 Along with weathered earthy tones, cool pastel colors complete the entire shabby chic palette. Pale watercolor shades of petal pink, icy lilac, hydrangea blue, mint green and pale yellow seem to well up from the near colorless surroundings, creating a feeling of hope, as when winter melts into spring. Sherbet tones are perfect on everything from bar stools and armoires to mirror frames and side tables. Creating a custom color is easy and interesting; add a lot of white paint to any old colors you have lying around. The hues created are endless and none are wrong. The shadow and highlights of a simple ranunculus flower create a world of shabby chic colors.
Trace Metals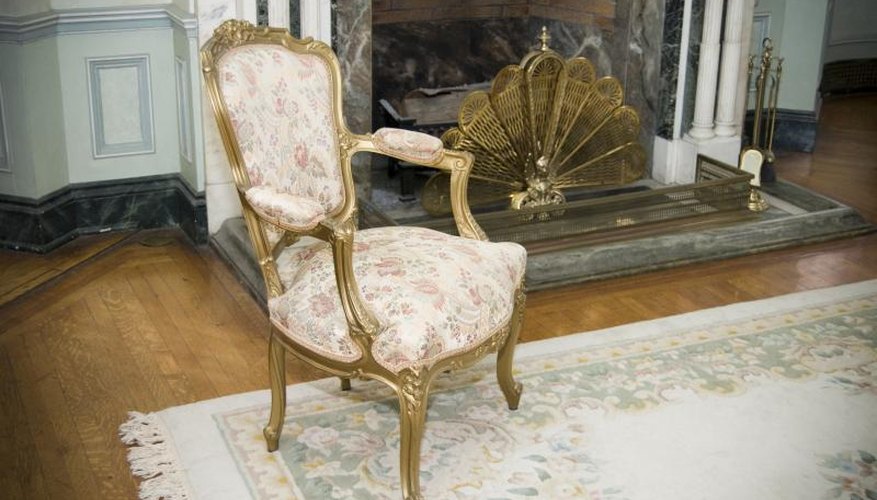 Despite the lack of punch in the shabby chic palette, there is also a bit of opulence to be found. Traces of gold and silver paint lingering on dressers, mantelpieces, vanities and antiqued brass hardware drawer pulls and finials add an understated glamour to furniture. Verdigris, a sea-green patina formed on old copper that conjures a mysterious melancholy, dishes up a favorite finish for shabby chic furniture such as patio chairs, bistro tables and umbrella stands. The understated grandeur of partially worn-away gilding and aging to metals like wrought iron adds a shabby chic statement to any room.