The Best Carpets for Basement Floors
Basement floors, which are usually made from cement, are cold and hard. These floors not only need the warmth of carpet, they might require a soft pad beneath the carpet that cushions the feet and also protects the carpet from the wear that occurs when it's set atop a concrete floor. But when you have plumbing fixtures in the basement, or the space has a tendency to develop moisture during the wet winter months, some carpet choices are better than others.
Indoor-Outdoor Carpet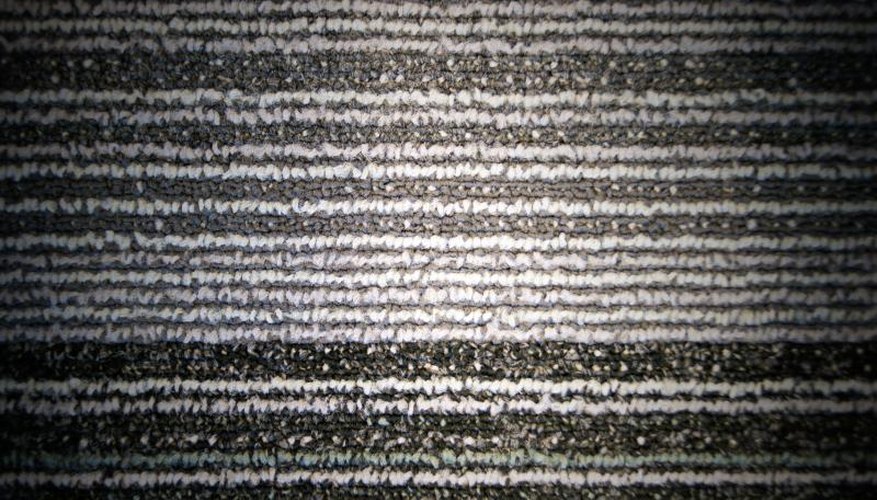 Indoor-outdoor carpet isn't what it used to be. When this product first came out, you could only get it in a few colors such as dark blue or green. But now you can find indoor-outdoor carpeting in multiple colors, weaves and finishes. Some variegated indoor-outdoor carpeting even has an appearance of low-pile multicolored Berber carpeting. In addition to its many looks, it can withstand prolonged exposure to damp conditions, and it is one of the least expensive carpets you can buy.
Carpet Squares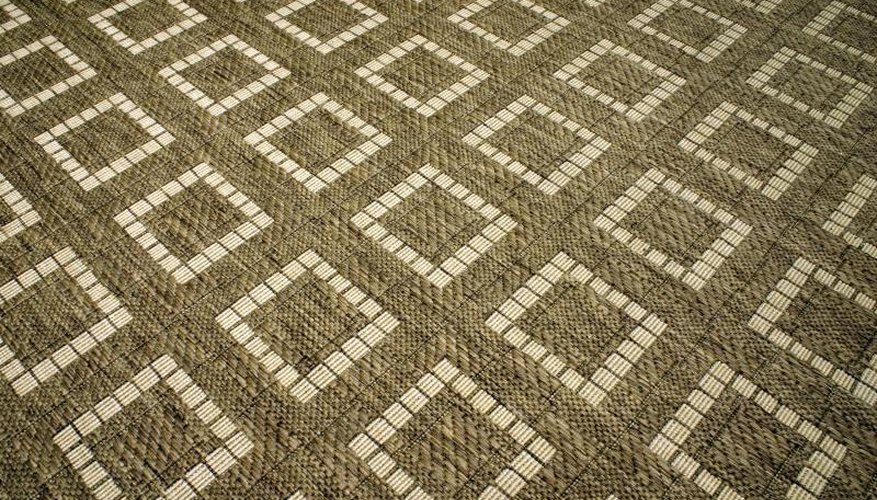 Often made from the same type of materials used in indoor-outdoor carpet, carpet squares offer you an inexpensive, do-it-yourself option for carpeting a basement. Similar to stick-on floor tiles, these squares contain an adhesive backing, which makes individual squares easy to remove and replace if they get wet, stained or ruined. Simply remove, clean standing water or moisture beneath the square and replace. Carpet squares can run double the price of indoor-outdoor carpet, but you can save on the installation costs when you do it yourself.
Wall-to-Wall Carpeting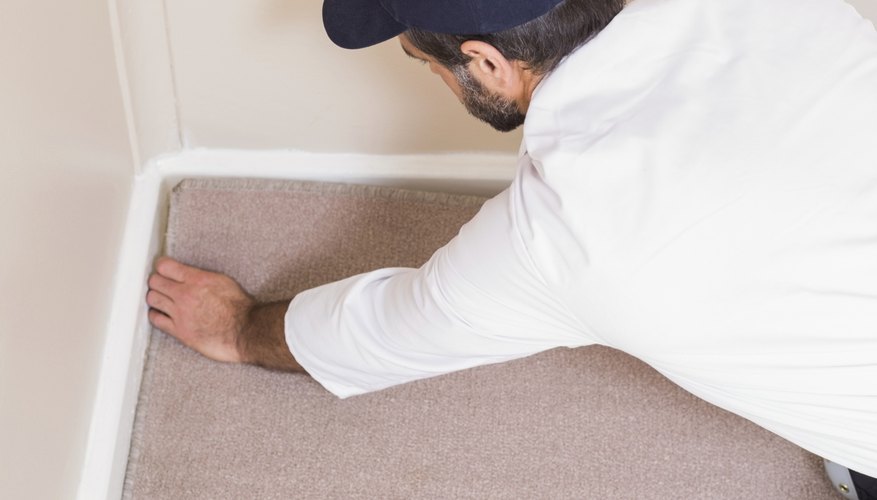 Before you add wall-to-wall carpeting to your basement floor, ensure that you have remedied any moisture or humidity problems in it first. If you do not address these issues in a below-grade basement before you carpet it, heavy rainfall can leak into it and ruin your investment in carpeting. Once you fix moisture or water problems, choose wall-to-wall carpeting with a low pile or a looped pile, as these wear better than carpets with cut pile, cut loops or shag-type carpeting. Other choices include carpets made from nylon fibers for long-lasting wear and durability.
DIY Floor-Sample Carpeting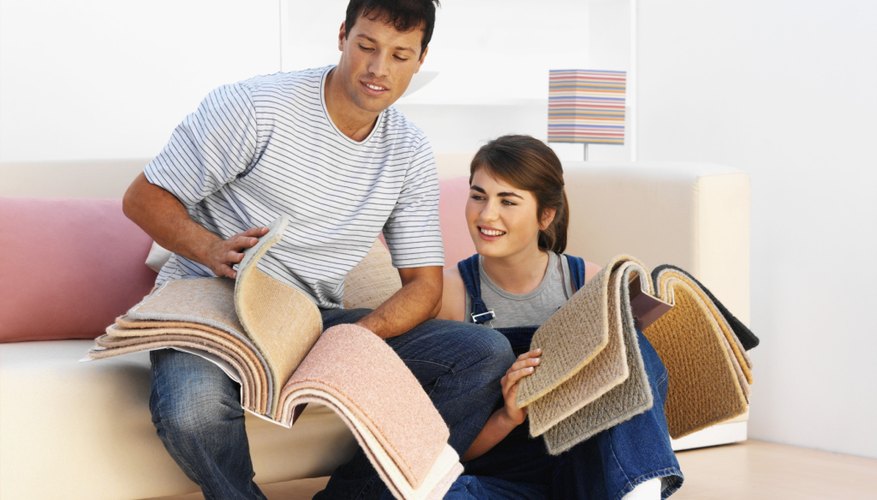 Check with interior design, architectural and even carpeting companies for their off-loaded carpet samples. If you find samples of similar size, you can create a checkerboard carpet by gluing them to the floor, much in the same way as installing carpet tiles. Most of these companies recycle or throw away the carpet samples; more than likely, you can pick them up for a small-to-nothing cost. Use a marine-type carpet glue to adhere it to the cement floor. Mix and match samples for a distinctively different look.