How Many Pillows to Put on a King-Size Bed
You've moved up from the futon-on-the-floor look to an actual king-size bed. Now, get the right number of pillows to finish off that super-size showstopper.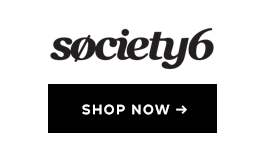 A king-size bed provides lots of real estate to play with pillows: decorative, support, sleeping and just-for-looks foundation pillows that make the bed an irresistible oasis in a ruthless world. Just sleeping pillows is simple; you need two king or queen pillows or three standard pillows to fill up the space across the head of the bed. But that's going to look fairly monastic. To really splash out on the feathers and down, layer lots of pillows on your luxurious bed.
The Layered Look
Her's how to build a temple of pillows to decorate the head of a well-made bed. Start with two king-size, very firm pillows in decorative shams, propped up against the headboard. Next, lean two -- or maybe three -- European square pillows, known as euro-shams, against the king pillow shams. Euro-shams are typically 28-inch square fillers stuffed into 26-inch decorative shams. That makes them seem generously plump, rather than skinny. If you use three euro-shams, you might spend some time picking them up off the floor. Experiment to see what fits, and stays, on your bed. Now, add the sleeping pillows that cradle your exhausted head as you dream. Three standard pillows will fit across the king bed, but a nice trick is to use two queen-size pillows stuffed into standard pillow cases -- again, very fluffy --- and two look fine in front of all the other pillows. Lastly, toss one or more fancy decorative small pillows artlessly or arrange them symmetrically in front of the fortress you've built.
Alternative Combinations
This is all about the math and the opulence of your pillowed look. Different combinations that work on a king bed include three euro-shams with three standard pillows, or two king shams with three standard pillows and three small decorative pillows. This is simpler to move off the bed at night and replace in the morning; after all, you do to make this carefully arranged bed daily. Varying the shams changes the look, and you don't need wildly divergent color and patterns to make an impression. Mix linen, cutwork, lace, embroidered, striped, ruched, pleated and patterned pillow shams and pillowcases. Keep it all one color with different textures for elegance. Layer unbleached linen and white cotton or silk. Add color in thread trim or ribbons on accent pillows. Or, match shams to the bedding and other fabrics in the room, using color complements for a harmonious but dynamic pillow display.