Height and Width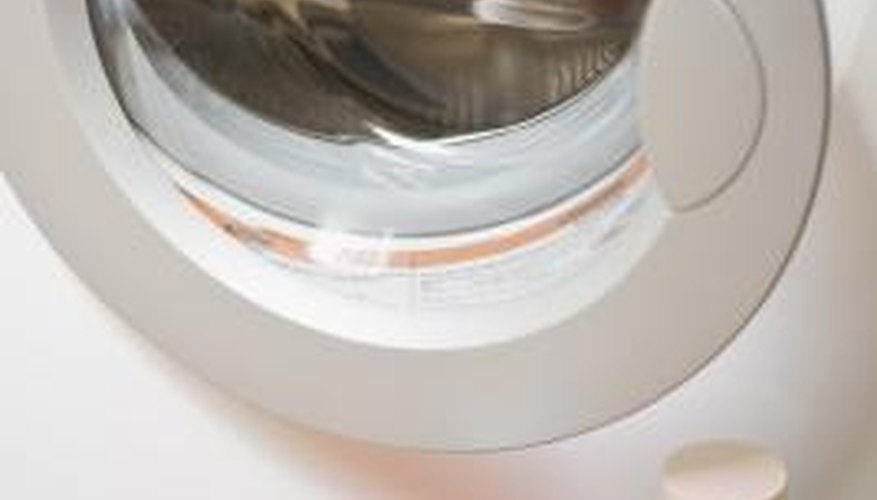 However, there is noticeable variation in depth, as well as in the size of their washdrums. It is important to to take depth into consideration when deciding where a front loader is going to be installed, especially the depth of the appliance when the door is fully opened to allow laundry to be loaded and unloaded. The size of the washdrum is also important, as it dictates how much laundry can be washed in one load.
As of July 2011, front loading washing machines vary in width from 23 inches to 27 inches. Heights vary between 33.2 inches and 36 inches.
Depth
Front loading washing machines have depths varying between 27.3 and 32 inches with their doors closed, as of July 2011. However, with their door open, most have a depth of more than 50 inches. It is important to take this into consideration when positioning a front loader. Ensure the door does not fall into the path of the room door when open, as this could easily lead to damage.
Size of Wash Drum
As of July 2011, front loader washdrums vary in capacity between 2.7 cu ft and 4.3 cu ft. The bigger the drum, the more washing it can handle in one load. A 2.7-cu ft drum will take a washload equivalent to 15 bath towels. A 3.5-cu ft washer will deal with a load equivalant to 34 extra large T-shirts. A washer with a 3.6 cu ft drum will wash 38 extra large T-shirts in one load. A washer with a 3.9 cu ft drum can cope with a similar load. A 4.2 cu ft washer is large enough to accommodate comforters, pillows and rugs, as is a 4.3 cu ft machine. Its maximum load is equivelant to 47 extra large T-shirts.
The reason for the generous capacity of some front load wash drums is the absence of an agitator. This takes up space in top loading washing machines.
Increasing a Front Loader's Height
To make the door of a front loading washing machine more accessible, the height can be increased by installing it on a pedestal. However, this will raise the flat top and may make it less accessible as a surface on which to sort laundry as you remove it from the drum. Remember, unlike a top loader, you can place laundry on this surface without blocking either a lid or the controls so many people do find it a valuable extra worktop in their laundry area.