What Is the Difference Between a Mamasan Chair & a Double Papasan Chair?
After the end of the American occupation of Japan, U.S. personnel returned with many Japanese items. Among the more popular was the Papasan chair. Designed for durability and comfort, the rattan frame consists of a seat shaped like a wide-mouth bowl with a thick round seat cushion, all sitting on a base. If you took two Papasan chairs and joined them together, you'd have a double Papasan or Mamasan chair. Either way, you'd have a love seat to accommodate two people.
Reasons for Their Popularity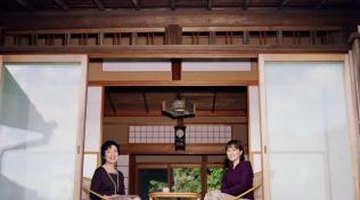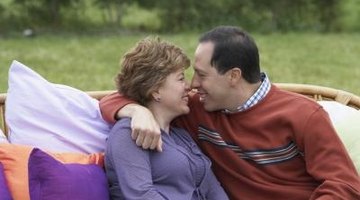 When Papasan chairs hit our shores in the 1950s, they became extremely popular because they were comfortable and inexpensive. Also, they endure, and replacement cushions and rattan bindings can be purchased at a nominal cost. Mamasan chairs, also called double Papasan chairs, were invented because people wanted to share the comfort and joy of their Papasan experience with loved ones.
The Basics
Mamasan or double Papasan chairs provide comfortable, almost womb-like, affordable seating. They measure the same as conventional love seats, 62 inches wide, and cost about $280 USD retail. Using either name, you can find used ones on line at very low prices.
Living With Mamasan or Double Papasan Chairs
Mamasan, and single and double Papasan chairs remain popular, especially among college students and young people just starting out. Due to budget constraints or simple desire, many people choose to furnish their living room with a double Papasan chair or Mamasan love seat framed by two Papasan chairs.
By Any Other Name
The only real differences between a double Papasan chair and a Mamasan love seat are the names. Both can seat two average size adults very comfortably. Both can measure anywhere from 48-by-62 inches to 58-by-78 inches. If you order a Mamasan chair, you will wind up with a double Papasan chair, and vice verse. Whatever you call it, have the fabric of your cushions match or complement each other and your decor.