Glass Bowl Bathroom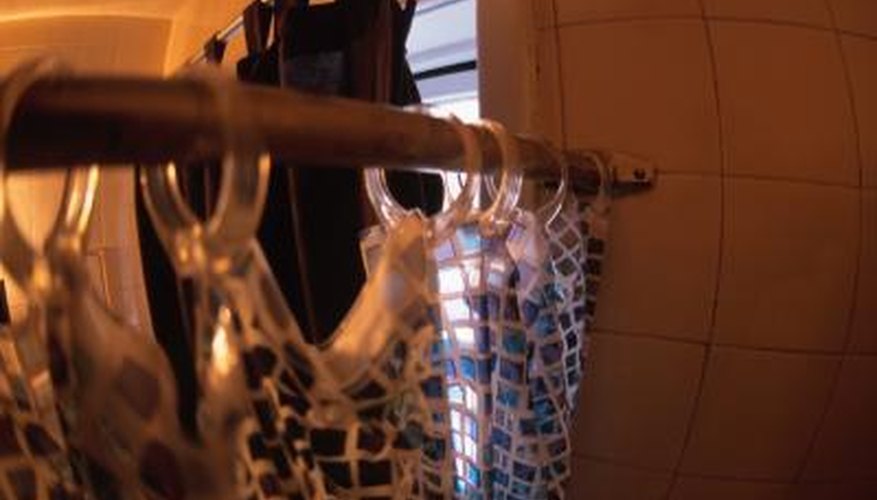 In a small bathroom, the impact of a shower curtain is even greater. Use a shower curtain that will enhance your design style and set the tone of the bathroom. Light colors are always the easiest and safest solutions for small rooms. White, cream and yellow are standard color options for small bathrooms. Choose shower curtains that have designs or are textures to create visual interest. But there are other solutions for small bathrooms.
To make an open and light bathroom, use a clear, see through shower curtain. While there may not be much privacy, when in the shower you will be able shave without problems. Clear shower curtains are available with designs on them, so you will be able to express your design style.
Brighten it up
Hang a bright colored shower curtain, such as bright yellow or fluorescentgreen, to brighten the space. Bright colors are cheerful and create an instant focal point. In addition, bright colors excite the senses and will distract from the smallness of the room.
Don't Be Afraid of the Dark
Use a dark color curtain that matches dark colored walls. Dark colors can be used in small rooms as they create comfort and coziness; don't be afraid to use them. Try a deep Mediterranean blue that will make you feel like you are at the beach or snorkeling. Use bright colored accessories to offset the darkness of the curtain.
Curtain Options
If standard shower curtains don't appeal to you, check window drapery options. The color and fabric options will be greater and allow you to create more of a focal point in a small bathroom. You will have to have slots cut out to accommodate the shower rings, but window drapery is also a great solution if you need a longer curtain.
The Illusion of Space
For more room in a small bathroom, replace the straight curtain rod with a bowed one. A bowed rod adds an additional eight inches of elbow room in the shower, but still support a standard curtain.