Solid Colors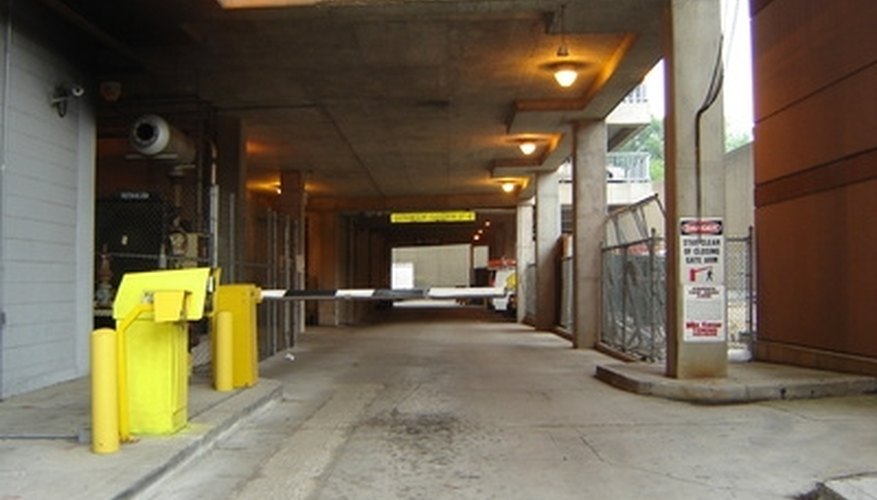 This resin is thermosetting, meaning that paints containing epoxy become permanently rigid when cured or heated, hardening to a glossy shine. When it comes to flooring, many people use durable epoxy paints to coat garages, basements and other concrete floors. Epoxy floor paint colors from various manufacturers come in a virtual spectrum of color choices. Some floor paint manufacturers even produce custom colors per customer wishes.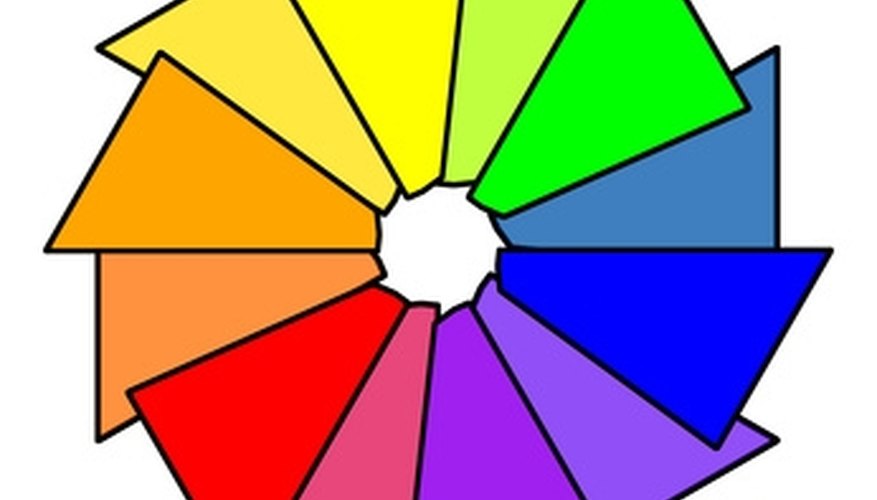 Epoxy floor paints come in a wide range of solid colors, sometimes dubbed base coat colors. These solid hues complement all kinds of spaces, from residential to industrial. Neutral epoxy floor paint colors include tan, light gray, dark gray, taupe, beige, white and black. Nonneutral colors include green (which sometimes comes in a dull shade), bright red, grayish smoke blue, orange, muted red, light blue and standard blue, among others. Bright blue and vivid yellow colors come in handy when painting industrial spaces, such as garages or machine shops. Specialized colors include natural white, ivory, slate clay, moss green and aqua. Fluorescent options such as neon pink, chartreuse, lime green, bright orange and neon yellow are also available. Some epoxy floor paints require two coats of application for the best appearance.
Chip Patterns
A popular choice for epoxy floor paint is the chipped pattern. This color choice features a solid based color accented by various---usually two to three---other colors in the form of paint chips, creating a flecked appearance. On the gray scale, color combinations include black, white and gray. Other favorite combos include gray, white, blue and black; gray, black, brown and white; orange, black and gray; red, white and black; and taupe, black and white. Some fluorescent color chips are sensitive to black lights. Flecked epoxy floor paint colors come in varied distributions of chips, including light sprinkle, medium sprinkle, heavy sprinkle and full sprinkle. Dense chip patterns can even simulate camouflage colors, combining natural tones to create foliage and desert camouflage patterns.
Color Effects and Textures
As epoxy paint covers the surfaces of garages, warehouses, basements, poolsides, porches, countertops and more; textured colors provide versatile options. Textures include stone washes, granite patterns and terrazzo looks. Some epoxy paint contains actual textured stone or grain to create a nonskid surface and rock-like pattern; these colors are usually natural slates, grays and browns. For a bit of flash, some companies offer metallic epoxy effects in gold, silver, pearl, brown and cobalt colors.