General Size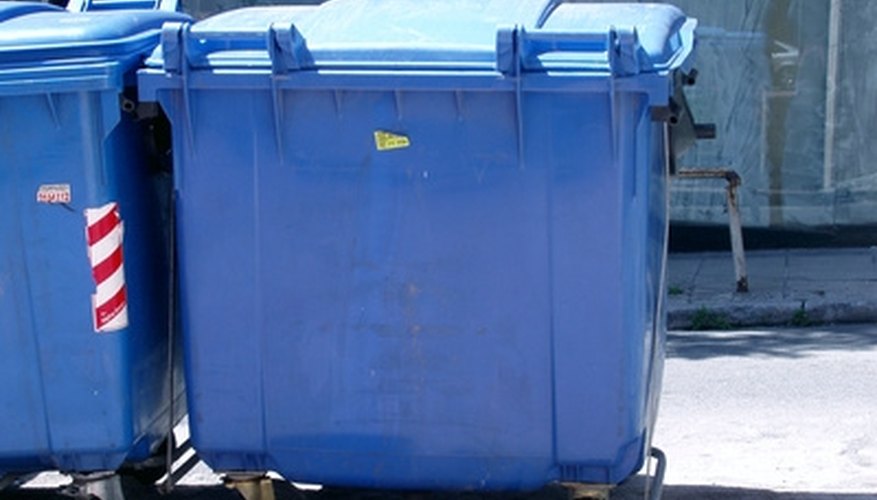 There are a few basic standards that, if met, should meet or exceed local ordinances. The major areas of concern are general size to obscure the dumpster from view, easy access for trucks and individuals and the thickness of the enclosure's pad.
For a 3 yard dumpster, the dimensions of 72 inches wide by 61 inches deep by 75 inches high will meet or exceed most ordinances. These dimensions include a 12 inch buffer to account for the various sizes of dumpsters. This also will allow for two smaller dumpsters to sit side by side for trash pickup convenience. The outside walls of the enclosure should be easy to paint to quickly address any graffiti or damage. Because most dumpsters are on wheels, they can often roll and slam into the interior walls of the enclosure. A 6- or 8-inch curb lining the base of the interior wall will prevent the dumpster from rolling and hitting the wall causing damage.
Gates and Doors
Individuals dropping off trash must use a different door to access the dumpster from the trucks that pick up the trash. In some cities, the access for individuals does not have to be a gate or door but simply an opening in the enclosure. A 6-foot gate, door or screen for individual access is often required when the access faces public view or neighboring properties. Minimum gate size for truck access varies from 10 feet to more than 12 feet. Gates must be able to swing a full 180 degrees open. To avoid uncontrolled swinging, the gates must have a locking mechanism in both the open and closed positions. The gates should be attached to steel posts as wooden posts will weaken with time. For colder climates, the gates should be at least 6 inches off the ground to allow for snowfall.
Solid Ground
Most dumpsters will have to sit on a pad of concrete or asphalt thick enough to support the large waste trucks that will frequent the site. For example, asphalt might have to be at least 1 to 1.5 inches thick while concrete would have to be 6 inches thick. Because of the environmental risk from spills, dumpster pads cannot be in a drainage flow area. The dumpster pad also should have a slight slope outward to avoid pools of water or ice in the center of the enclosure.
Other Tips
Most cities and states have specific requirements regarding dumpster enclosures. Truck movement is an important issue when selecting the dumpster location. Be sure to check for any regulations about the location of the dumpster, including pedestrian right of way, easement, pathway to the dumpster and parking lot proximity.