---
Groupings
A collection of photos grouped together artfully makes an appealing display. Whether on a mantle, table top, piano or book shelf, the artistic aspect of the display is determined by the theme of the frames.

Color and black and white photos will look good in the same display if the frames are similar. For example, a grouping of photos with various family members; some old and some new, some in color and others in black and white, are all brought together when featured in black frames.

The frames needn't be exact either. They simply need to relate to one another in texture or color.


---
Function
Creatively display your photographs in a functional manner. Cover a table top with an interesting array of photos and cover the table with a piece of glass.

A glass company will cut the glass and finish the edges so they aren't sharp. Create a serving tray using your photos.

Purchase a wooden tray at a craft store. Paint the tray in a color of your choice.

Allow the paint to dry several hours before proceeding. Arrange the photos inside the tray and apply a couple of coats of Mod Podge over them.

Allow a half hour of drying time between coats. The Mod Podge will dry clear and protect the photos underneath, so the tray may be used for serving purposes.


---
Scan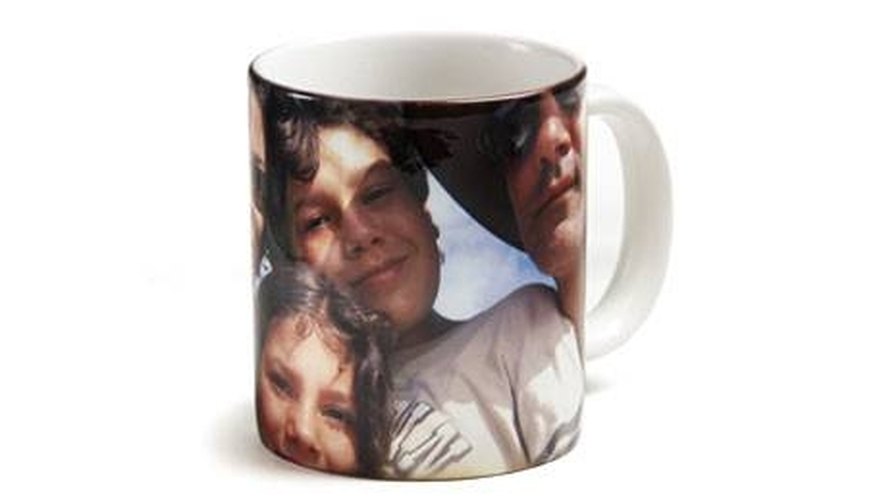 Scan photographs onto your computer, then upload them to sites where you can create interesting display pieces. Sites like Kodak Gallery, Shutterfly and Snapfish sell a variety of items like pillows, mugs, poster collages and T-shirts with photos on them.

Select the items you'd like to display in your home and upload the photos you've chosen. Submit your credit card information for ordering.

Your items will arrive in a few days, ready to display in your home.