What Accent Colors to Use for a Brown Brick Home
Brick homes have a special charm. They exude durability and warmth naturally because of the brick's color. Your exterior decorating palette should complement and build on the color of your bricks. Fortunately, the various shades of house bricks all spring from the same source in nature, clay. Following nature's cues is an effective way to choose an accent color that harmonizes with brown bricks.
Classic Exterior Styles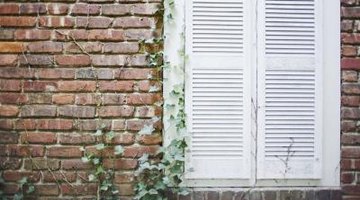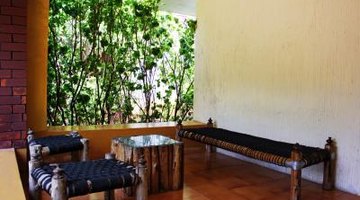 Conventional house painting wisdom dictates that your trim and windows share the same color. Then you use a darker shade of the same family for the doorway. However, you must consider how your exterior colors will blend with the roof, walkway and retaining walls or porch rails. Too many colors will look jumbled on any house. Many homeowners solve the problem with a monochromatic paint palette. Select two or three shades of the same basic color and use them to paint different elements.
For a classic style, paint the trim in a neutral shade like beige, using variations in hue to emphasize elements like the door or porch rails. Remember that lighter colors will require more frequent repainting. A brownish red or a hue of brown that is darker than your bricks will provide a classic look and require less maintenance. Then use dark beige (taupe) or very light brown (caramel) to accent features like the doorway.
Color Palettes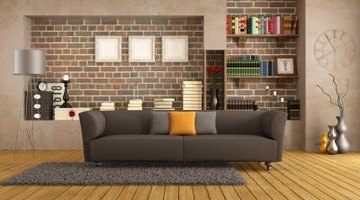 Brown brick is on the warm side of the color palette, so both warm and cool colors can work well with brown bricks. For a brick exterior paint scheme that builds on the color of clay, select shades from the warm side of the color wheel. Yellow, peach and even red all complement brown, in the right shade. Green and blue-green (teal) are colors from the cool side of the color wheel that complement brown bricks. Use the exterior tool at the Bob Vila or Behr Paints websites to simulate these color combinations with your bricks and your roof.
Contemporary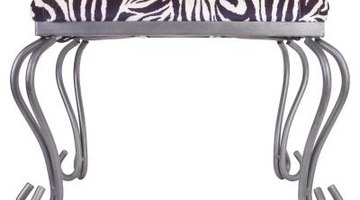 Color theory says that black and white are not actually colors, but you can use them to increase or decrease the intensity of a color. These two paint colors are not usually attractive with brown bricks because they produce a stark contrast. On the other hand, both colors are handy for accenting a particular detail.
If you feel adventurous about the color of your house, and your neighbors won't mind, try contrasting colors. Mix the color brown with any color that you like well. This style uses brown as a neutral color, in much the same way that Mother Nature uses green for the leaves and stems of flowers that can be any color. Your color choices will be unlimited; however, unless your roof is brown, keep in mind that you are really working with two colors.
References
Resources
Writer Bio
Carol Luther has more than 25 years of business, technology, and freelance writing experience. She has held leadership roles in higher education management, international development, adult education, vocational education, and small business support programs
Photo Credits
Jupiterimages/Creatas/Getty Images
Visage/Stockbyte/Getty Images
de santis paolo/iStock/Getty Images
Hemera Technologies/PhotoObjects.net/Getty Images
More Articles