Leaking Air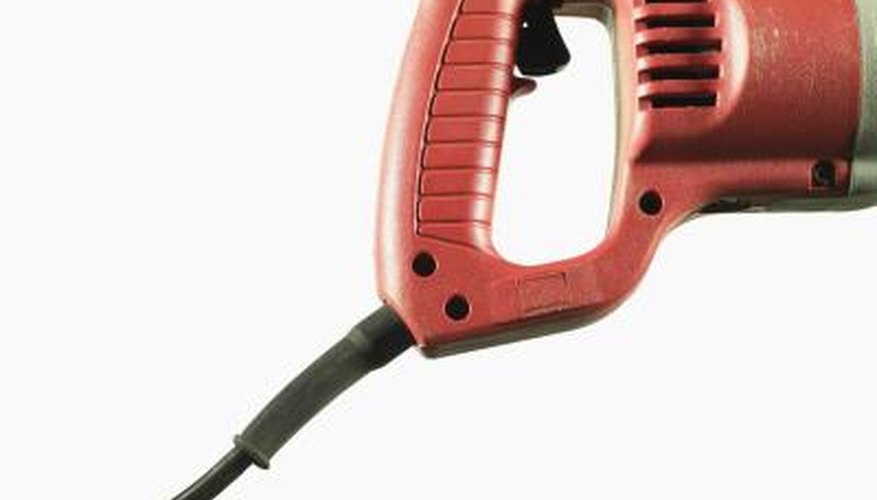 Some are designed solely for heavy-duty framing, others for either framing or metal connections. No matter the model, if the framing gun ceases to work properly you likely will be frustrated. Before contacting customer service, try troubleshooting the problems on your own.
If the trigger valve housing of your Bostitch Framing Gun is leaking air, the O-ring may be cut or cracked. If so, it needs to be replaced. If the stem is leaking air, the O-ring or its seals may be cracked and you will need to replace the whole trigger valve assembly. If the frame, cap or nose is leaking air, you may have a damaged gasket or seal, or the head of the valve bumper may be cracked or worn down. Replace any of these damaged components. Also, check to make sure the cap screws are tight.
Power
If your Bostitch Framing Gun has no power or is slow to cycle, the tool may need to be lubricated. The company recommends you use the Bostitch Air Tool Lubricant. You may also need to replace the cylinder cap spring if it is broken, and any cut or cracked O-rings or seals. Check the bumper, head valve spring and the muffler to make sure the exhaust is not blocked. Your trigger assembly may also be worn or there may be dirt or tar build-up in the driver. If this is the case, disassemble the nose and driver to clean it.
Fasteners
If your nail gun is skipping fasteners or has an intermittent feed, you may need to replace the bumper if it is worn. There may be a restriction of air through the quick disconnect socket and plug, so you might have to replace these fittings. Check the air supply to the tool and tighten all screws. Also, ensure that you are only using recommended fasteners and that they are not too short for the tool or bent.