How to Refinish a Rattan Wicker
If your rattan wicker furniture looks like it's on its last legs, it might still be possible to save it. The first course is to try a thorough cleaning. Often, what appears to be a ruined finish is really just dirt.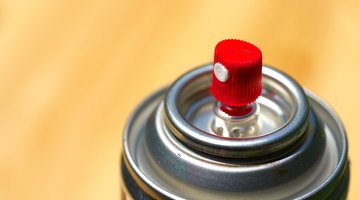 Because of the rattan's woven nature, it's easy for dirt to work its way into the many nooks and crannies. Using a toothbrush to scrub should get into the hard-to-reach places and work out the dirt. Try cleaning with a little soap and water before stripping your furniture and refinishing it. Natural wicker shouldn't require refinishing. However, painted wicker (as wicker commonly is) can be stripped and repainted.
Clean the wicker first. Soapy water will suffice.

Use any liquid stripper and work it into the rattan's weave using the toothbrush. If you cut the toothbrush's bristles to half their height, the brush will be sturdier and give you more scrubbing power. Follow the stripper's instructions for use.

Clean off the stripper. If necessary, repeat the stripping processing, cleaning up when finished. Getting all the old paint off can take a couple of attempts. It can be a tedious and lengthy process, so be prepared.

Let the wicker dry thoroughly. This may take up to 48 hours.

Use spray paint to repaint the wicker. Spray paint is more likely to get into the tight weave than by painting with a sponge or brush.

When the paint is dry, cover the wicker with a spray of a good, clear lacquer to protect the newly painted finish.
Things You Will Need
Liquid stripper
Spray paint
Spray lacquer
Toothbrush
Check out this related video.
References
Photo Credits
Jupiterimages/Photos.com/Getty Images
Jupiterimages/Photos.com/Getty Images
More Articles