Recommended Cookware for a Glass Top Electric Range
Glass electric ranges offer the benefit of an easy-to-clean, flat cooking surface, but this benefit comes at a price. Not all cookware can be used with a glass-topped range, and some pieces cannot be used at all.
By using only recommended cookware for a glass-top electric range, the cooking surface will perform better and be protected from chips and scratches.
Recommended Cookware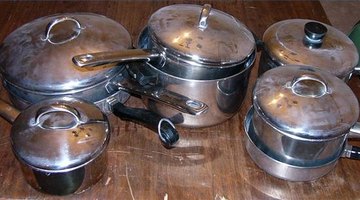 Choose heavy cookware metals. Avoid cheap, lightweight aluminum and opt instead for stainless steel or heavyweight aluminum. These metals provide a better transfer of heat to the food. Do not use cast-iron, stoneware or glass cookware. Inefficient heat transfer and the higher likelihood of scratching the glass surface make these materials poor cookware choices.
Recommended Designs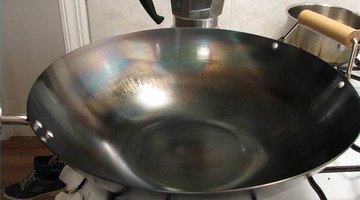 Look for cookware with wide, flat bottoms. Pots, pans and woks with step-cut bottoms are not recommended. Avoid cookware with ridges or scratches in the bottom, because these will scratch the glass cooking surface. Do not use pots and pans with colored bottoms, because the coloring used can melt onto the glass surface and cause damage. The width of cooking vessel should closely match the diameter of the heating element beneath.
Maintaining Cookware
Wash the bottom of all cookware before using it to keep particles from the base from scratching the glass surface. After allowing the stove to cool, always wipe the stove surface a to remove spills and prevent a build up of stains. Use a cleaner designed for ceramic or glass cooktops.