How to Adjust Drawer Glides
Due to constant use, drawers contain several parts that can easily become warped or loose. When this happens they become hard to open, stuck or unable to be closed. Simple maintenance on the rails or glides that hold the drawer in place will usually fix this problem.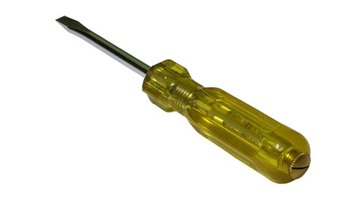 Things You Will Need
Screwdriver
Screws
Epoxy glue
New glides (if needed)
Identify the type of glides that are attached to your drawer by pulling it out and examining the sides. If the glides are wooden and broken, then replacing them with plastic or metal glides is the best repair. Loosen all screws and remove the wooden glides. Take the drawer and/or glides to your local hardware store. Determine what is the best and most sturdy new glides for your drawer.

For plastic or metal glides, examine all screws and wood that are attached to see what is in need of repair. Loosen all screws and remove the glides completely from the drawer. Examine the parts and determine if the screws are the problem or if the glides are bent or broken. Typically, new or tightened screws will fix the problem. However, if the glides are faulty, proceed to Step 3.

Look for the bend in the glides and try to gently mold it back into a straight line. If there are broken pieces, try to epoxy glue them back together. First, the epoxy needs to be mixed and usually takes a few hours to set up. Purchasing new glides may be your only other alternative if none of these suggestions work. Take your glides to a local hardware store to find the proper replacements.

If the drawer itself is discovered to be the problem, contact the manufacturer and ask for information on how to get replacement drawers.
References
Photo Credits
screwdriver image by Sid Viswakumar from Fotolia.com
screwdriver image by Sid Viswakumar from Fotolia.com
More Articles