How To Draw Free Online Garage Plans
If you have a knack for design and want to draw your own free garage plans to place on a website, there are software programs that will help you do this. They will produce professional plans that you will be able to offer for free on your website. These programs are also available online for purchase.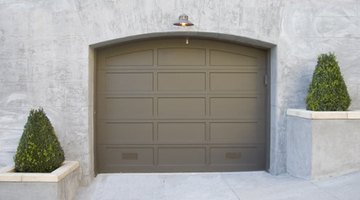 There are even a few for free.
Obtain a copy of a design software program like Auto CAD, SmartDraw or Google Sketchup which is free.

Study garage plans from a reputable distributor to gain insights into how garages are laid out like Eplans.com. For highly detailed, professional plans you will have to pay a price which may be between $150 and $400 per plan. This will help you see how professional plans are created and laid out. It will also give you valuable templates to start with and learn how the plans are customized.

Design your plans using the program interface. Create floor plans using the intuitive tools which allow you to draw walls, door spaces and windows. Garage spaces are usually one level with at least nine feet of width and 12 to 14 feet of length for each car.

Add details to your garage plans including space for shelving, closet storage and entry ways for back doors.

Create one-car, two-car and three car versions of your plans by using the software's design and measuring capabilities.

Add alternative designs with variations for where the back doors will be placed to give home owners options. Some home layouts will not allow for doors to be placed on one side, or on the rear of the garage. Free garage plans should be customizable if the garage will be added to an existing structure.
References
Resources
Writer Bio
Steve Smith has published articles on a wide range of topics including cars, travel, lifestyle, business, golf, weddings and careers. His articles, features and news stories have appeared in newspapers, consumer magazines and on various websites. Smith holds a Bachelor of Arts in English and journalism from University of New Hampshire Durham.
Photo Credits
fancy garage image by Aaron Kohr from Fotolia.com
fancy garage image by Aaron Kohr from Fotolia.com
More Articles