Things to Put in a Hope Chest
A hope chest preserves memories from your past and stores household items for your future. Generally made from cedar, hope chests originated from the wooden trunks that held a girl's wedding dowry, but they have evolved to prepare a young woman for her future.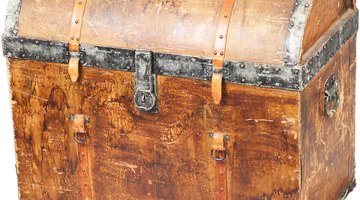 There's no hard rule on what to put in your hope chest, but remember that your tastes will evolve over time, so avoid sticking to color and decor schemes.
Kitchenware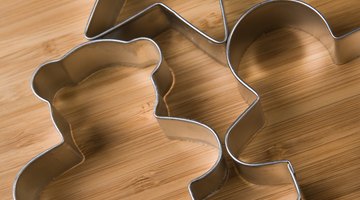 Select kitchenware in moderation. Storing a small starter set of dishes to get you started in your first place is smart, but picking out a full china pattern is unwise. By the time you're ready to host Thanksgiving dinner, your taste in dinnerware may have changed. Collect small items--such as cookie cutters, measuring cups and spoons--and hand-me-downs from family and friends.
Books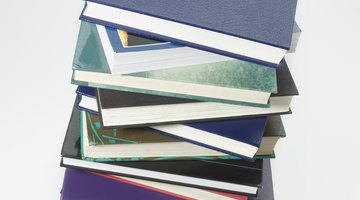 Books for your future, past and present are great additions to your hope chest. Keep family journals, your diaries and cookbooks in your hope chest for safe keeping. Collect children's books for your future children, your own baby book and perhaps a family Bible, Torah or other religious heirloom. A family tree, traditions book and historical publications on your ancestry are good, because you can share these books with your future spouse, children or nieces and nephews.
Linens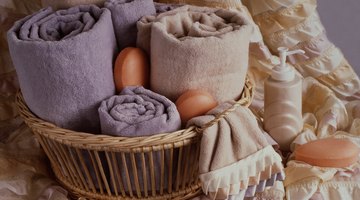 Linens are a practical choice for your hope chest, because they are items you will rotate in and out of use throughout time. A croqueted throw blanket or lace table runner are not every day items, so you don't have to worry about these linens clashing with your home's decor. Avoid bulky items, such as bedspreads. Consider smaller items, such as baby blankets, monogrammed towels or even satin pillow cases.
Keepsakes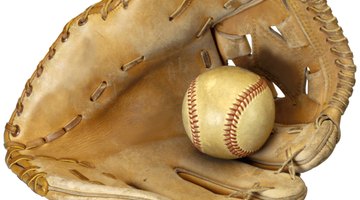 Although a hope chest prepares you for your future, you cannot get there without your past. Store your best class work, notes from friends and love letters from boyfriends. Tuck away keepsakes you've inherited or been gifted that you don't currently use. Add your favorite toys or comfort items from your childhood that you wish pass on to your children, such as a favorite doll, a baseball glove or even a night light.
References
Resources
Writer Bio
Ivy Morris specializes in health, fitness, beauty, fashion and music. Her work has appeared in "Sacramento News and Review," "Prosper Magazine" and "Sacramento Parent Magazine," among other publications. Morris also writes for medical offices and legal practices. She holds a Bachelor of Arts in government-journalism from Sacramento State University.
Photo Credits
Hemera Technologies/Photos.com/Getty Images
Hemera Technologies/Photos.com/Getty Images
Jupiterimages/Photos.com/Getty Images
Jupiterimages/Comstock/Getty Images
Dick Luria/Photodisc/Getty Images
Ablestock.com/AbleStock.com/Getty Images
More Articles